Siemens Gamesa Info Session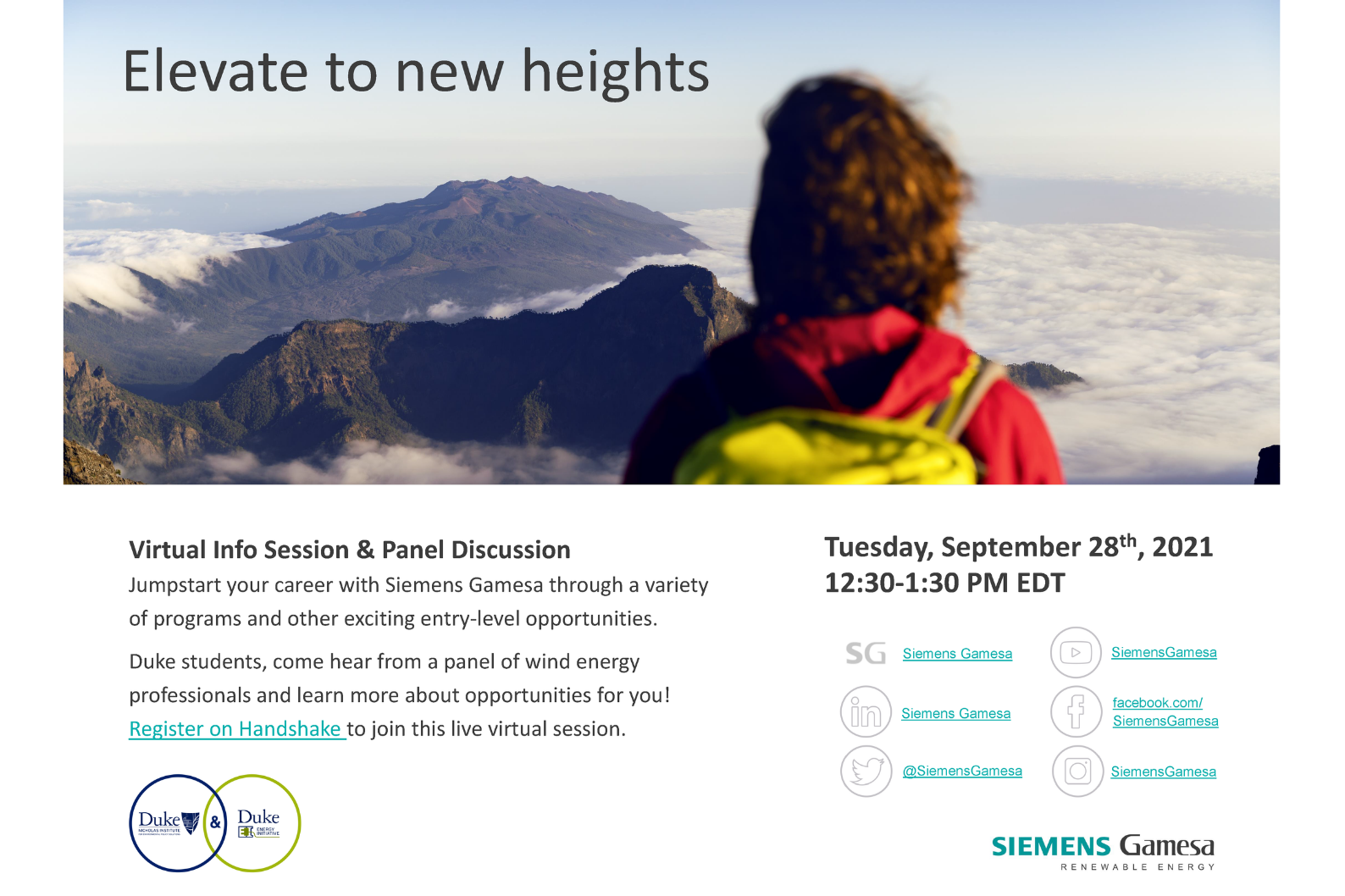 Sponsor(s):
Energy Initiative
,
Career Center
,
Electrical and Computer Engineering (ECE)
,
Fuqua School of Business
,
Graduate School
,
Mechanical Engineering and Materials Science (MEMS)
,
Nicholas Institute for Environmental Policy Solutions
,
Nicholas School of the Environment
,
Pratt School of Engineering
,
Sanford School Career Services
, and
Sanford School of Public Policy
Cost:
Free, but RSVP required.
Curious about wind energy careers?
Check out this virtual info session and panel discussion on Tues., Sept. 28 (12:30-1:30 p.m. EDT) featuring wind energy professionals at Siemens Gamesa. You'll hear about their career paths and get the scoop on internships, entry-level programs, and other opportunities at the company. Open to all Duke undergrads and grad students!
Organized by Siemens Gamesa in partnership with the Energy Initiative, the Nicholas Institute, and the Duke Career Center.
**RSVP Required**
MORE EVENT INFORMATION