Flavors of French Song: Elizabeth Linnartz, soprano & Deborah Hollis, pianist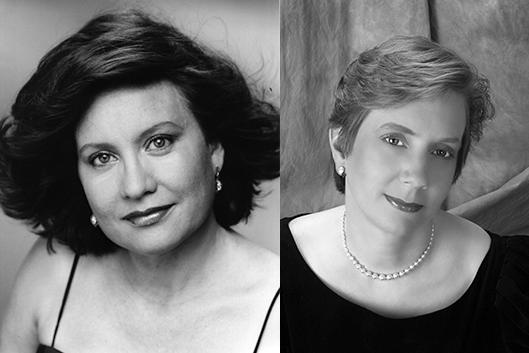 Program includes Verlaine poems set by Fauré and Debussy, and French songs with Spanish flair. Elizabeth Byrum Linnartz has been praised as "a beautiful lyric voice with the ability to sing demanding lines with apparent ease that . . . rang with sincerity" and "singing as natural as breathing . . . warm and controlled."
She holds the Doctor of Musical Arts in vocal performance and Master of Music in vocal pedagogy from
UNC Greensboro School of Music, where she was a Hayes Fellow, and a B. A. in music magna cum laude from Duke University. A Lecturing Fellow in Voice at Duke University since 2004, she previously taught at UNC Chapel Hill, UNC Greensboro, and Institut Injil Indonesia in Batu, East Java, Indonesia. Pianist Deborah Lee Hollis is highly respected by colleagues for her sensitivity and skill as a collaborative
partner. She holds piano performance degrees from Oberlin Conservatory and the University of Illinois at Champaign-Urbana, and received her Doctor of Musical Arts in Collaborative Piano from UNC Greensboro. She has conducted masterclasses for collaborative pianists and vocalists at Shenandoah and Furman Universities, presented lecture-recitals at Duke University, and served as a collaborative pianist and coach at UNC Chapel Hill.
Contact:
Elizabeth Thompson
MORE EVENT INFORMATION