The Black Angels: A Nurse's Story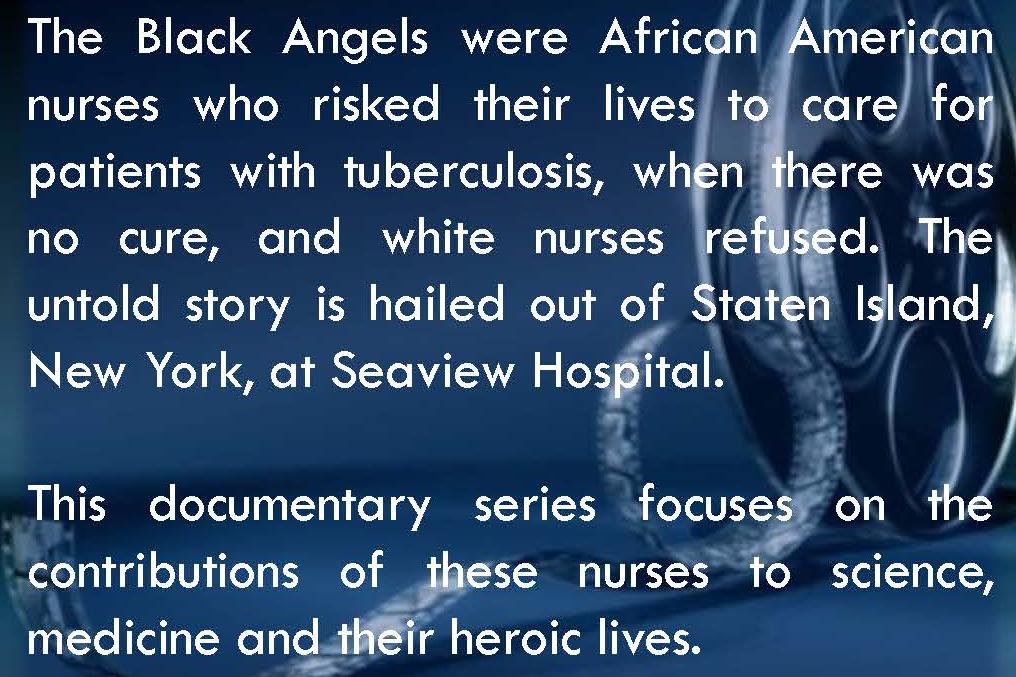 Documentary Screening followed by discussion with cast.
The Black Angels were African American nurses who risked their lives to care for patients with tuberculosis, when there was no cure, and white nurses refused. The untold story is hailed out of Staten Island, New York, at Seaview Hospital.
This documentary series focuses on the contributions of these nurses to science, medicine and their heroic lives.
MORE EVENT INFORMATION