Duke Hospital Exhibit - PULLING THREADS - Textiles by Elaine O'Neil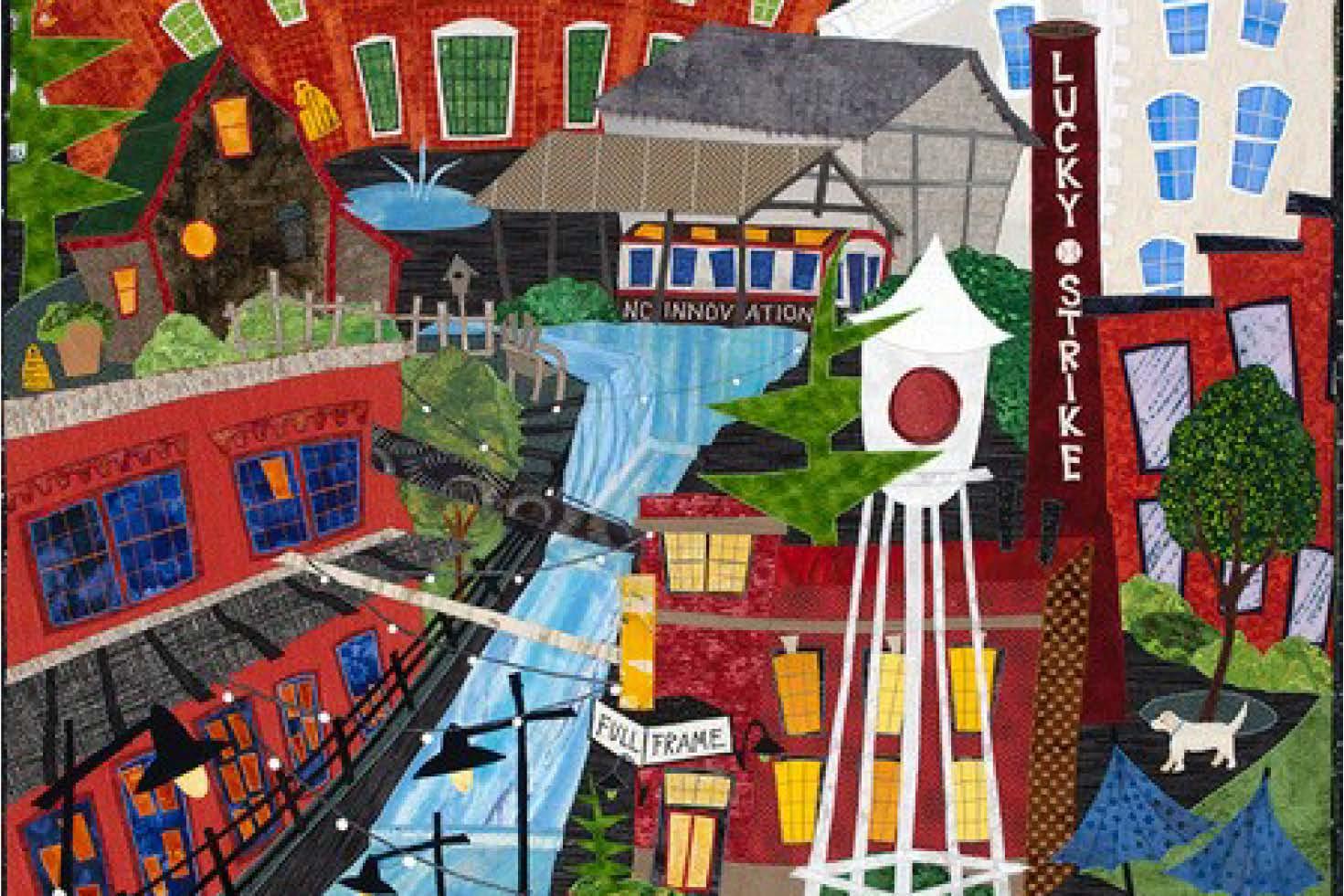 PULLING THREADS Durham and Beyond by Elaine O'Neil
Arts & Health Galleries
Duke Hospital Concourse
August 22 - October 29, 2019
"The subject of my work focuses around a Sense of Place and the life that happens there. I strive to capture the emotional bond we feel with special places.
In portraying a place or feel of a place I work to edit scenes to capture the essence or essentials of a place or a moment in time. Analogies can be made with our overbooked, media filled existence and our need to filter out what is unimportant and to let go of the distracting background noise. My design's quirky angles and interpretive scale of size, combined with a carefully selected palate of fabric textures, colors, and patterns, references the unique dimensions of our memories which can often be skewed upon reflection."
~~Elaine O'Neil
These events are free and open to the public. For more information contact:
Jennifer Collins-Mancour jennifer.collins3@duke.edu
More of this artist's work can be found at Zola Craft Gallery at 626B 9th Street, Durham, NC 27705. For more information contact jennifer.collins3@duke.edu.
MORE EVENT INFORMATION