Free Film: Edge of the Knife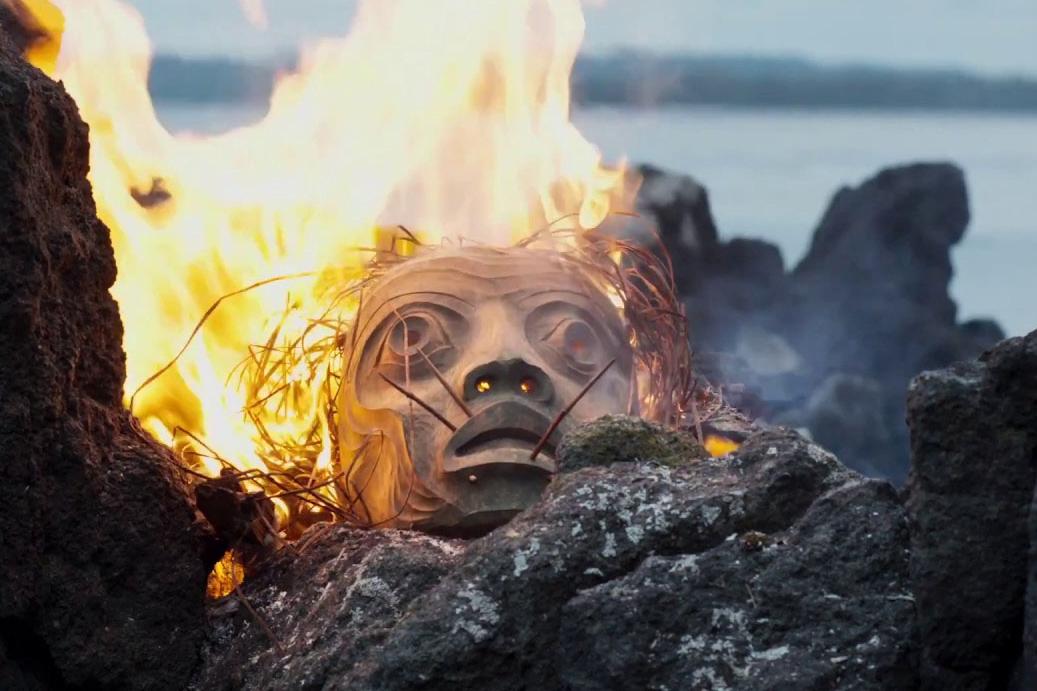 Cost:
Free and open to all
Edge of the Knife (SGaawaay K'uuna) (2018, directed by Gwaai Edenshaw and Helen Haig-Brown, 1 hour, 41 minutes)
In a 19th-century summer, two large families gather for their annual fishing retreat on the far-removed island of Haida Gwaii. Adiits'ii, a charming nobleman, accidentally causes the death of his best friend Kwa's son and hastens into the wilderness. Adiits'ii is tormented by what he has done and spirals into insanity, becoming Gaagiixid, a supernatural being crazed by hunger. He unexpectedly survives the winter, and at next year's gathering, the families try to convert Gaagiixid back to Adiitst'ii. This film won best British Columbian film in the Vancouver International Film Festival (VIFF)'s British Columbia Spotlight awards in 2018. At imagineNATIVE, Edge of the Knife won the Sun Jury Prize in 2018. Canada's Top Ten Film Festival named the film to its 2018 year-end Canada's Top Ten Feature Films list. This film complements Art for a New Understanding: Native Voices, 1950s to Now. This film series is co-sponsored by the Program in the Arts of the Moving Image at Duke.
MORE EVENT INFORMATION