NCLAFF: The Crisis of Brazilian Democracy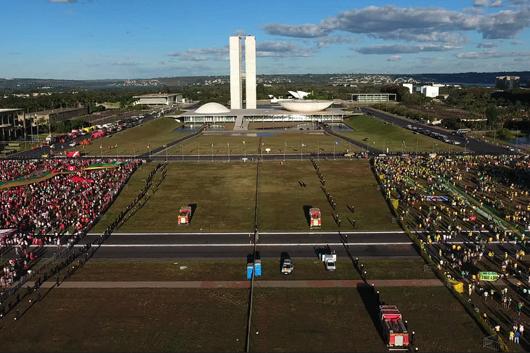 Cost:
Free and open to the public
A conversation with Brazilian filmmaker Maria Augusta Ramos, Professor John French, and Wesley Hogan, Director of the Center for Documentary Studies
(A full screening of Ramos' The Trial is scheduled for Saturday Oct 27, at 7pm, at the Rubenstein Arts Center Film Theater.)
In April 2016, the impeachment of democratically-elected Brazilian president Dilma Rousseff, the first woman to occupy the Brazilian presidency, sent the country into its worst political crisis since the return to democracy in 1985. Documentarian Maria Augusta Ramos (photo above) documented the impeachment proceedings in her landmark, award-winning film, The Trial (2018). Join us for a conversation with Ramos, professor John French, and Wesley Hogan, of the Center for Documentary Studies. We will discuss Ramos' remarkable film, Rousseff's impeachment, and the challenges facing Brazilian democracy. A reception will follow.
Maria Augusta Ramos is an award winning documentary maker. Her films (Desi, Justice, Behave, Hill of Pleasures, Future June, Drought, THE TRIAL) have won several awards at festivals around the world, including IDFA, Visions du Reel, IndieLisboa, DOK Leipzig, Taiwan Int. Doc. Festival, CPH:DOX, DocumentaMadrid, Watch Docs IFF, Rio Film Festival and the Brasília Film Festival. Maria Ramos was the laureate of the 2013 Marek Nowicki Prize awarded by the Helsinki Foundation for Human Rights, for her body of work.
MORE EVENT INFORMATION