Deconstructing American Theater's Great White Way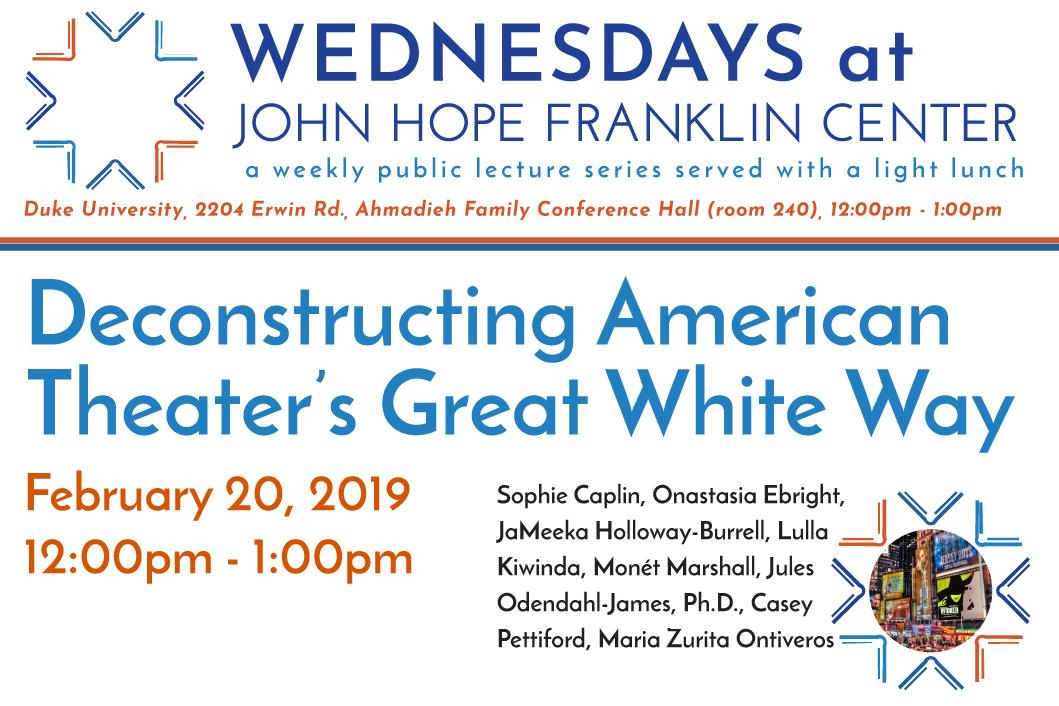 Cost:
Free and open to the public.
Speakers: Sophie Caplin, Onastasia Ebright, JaMeeka Holloway-Burrell, Lulla Kiwinda, Monét Marshall, Casey Pettiford, Maria Zurita Ontiveros
Moderator: Jules Odendahl-James, Ph.D.
A roundtable discussion of women artists at Duke and in Durham who have been remaking the landscape of theatre production to foreground the work of women artists and artists of color. We'll discuss inclusion efforts vs. diversity initiatives, color-conscious casting and decolonizing the Western theater imaginary, and the role of white artists in efforts to dismantle of power/labor dynamics and alternative artistic institutional structures toward greater equity and access.
MORE EVENT INFORMATION