Duke Clinics Exhibit - Jewelry Design - Teressa Smith, CMAIII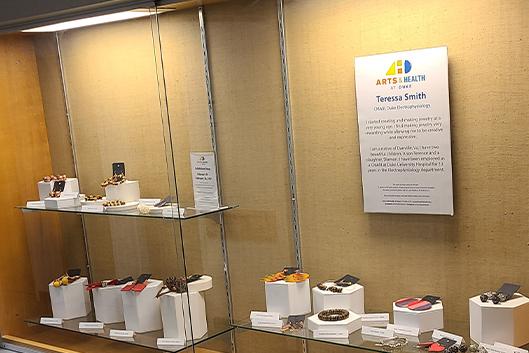 I started creating and making jewelry at a very young age. I find making jewelry very rewarding while allowing me to be creative and expressive.
I am a native of Danville, Va. I have two beautiful children. A son Terence and a daughter, Diamon. I have been employed as a CMAIII at Duke University Hospital for 13 years in the Electrophysiology department.
Teressa Smith, CMAIII
Electrophysiology Department
Duke University Hospital
**At this time Arts and Health exhibits are only available to DUH staff members and patients/visitors who have appointments within the hospital