Screen/Society--"Detour" (1945) Edgar G. Ulmer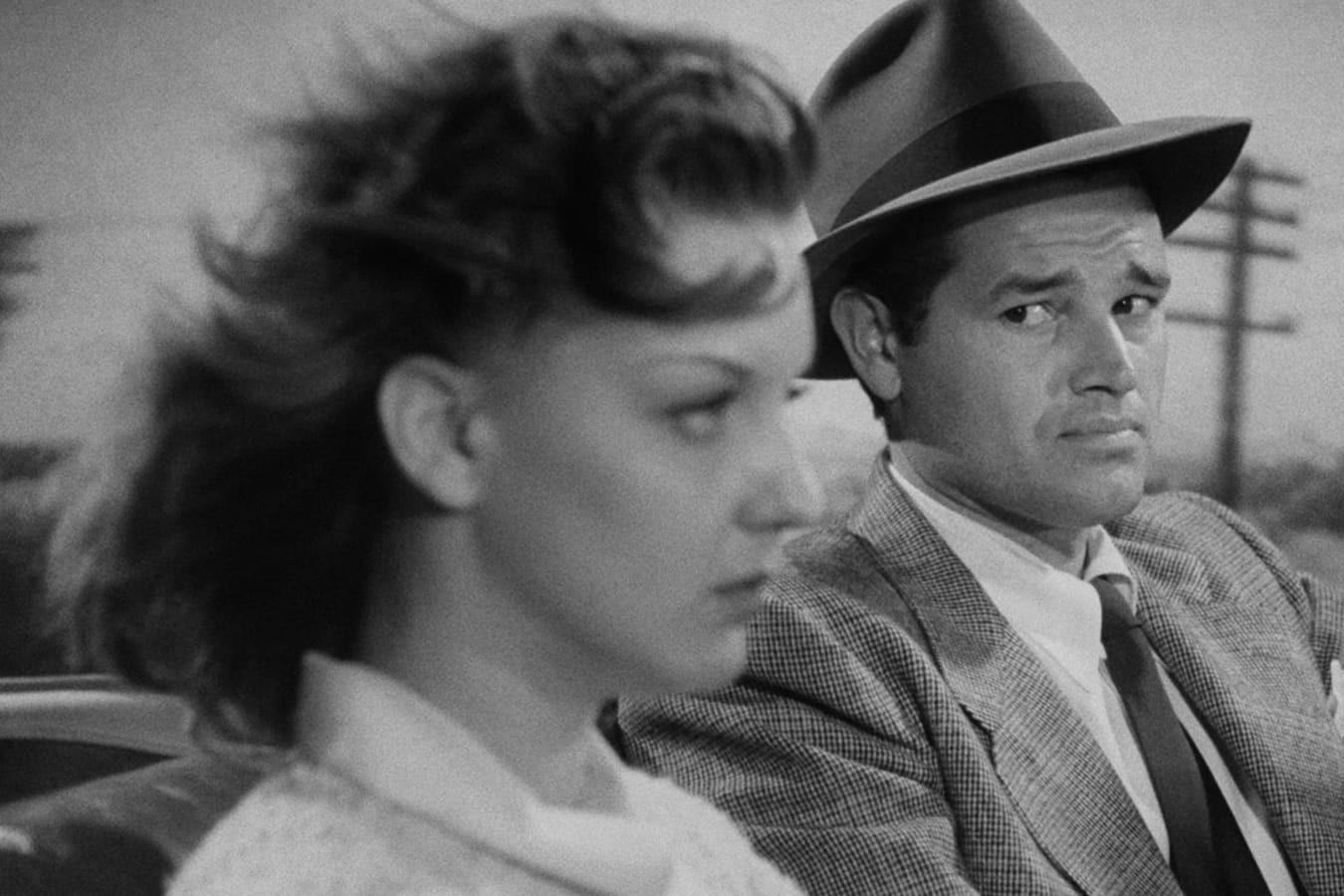 Cost:
Free and open to the public
Film Screening: "Detour"
(Edgar G. Ulmer, 1945, 68 min, USA, English, black and white, DCP)
What better way to spend Valentine's Day than with this blisteringly nihilistic masterpiece from Edgar G. Ulmer, the greatest B-movie director of them all? As he hitchhikes his way from New York to Los Angeles, a down-on-his-luck nightclub pianist (Tom Neal) finds himself with a dead body on his hands and nowhere to run-a waking nightmare that goes from bad to worse when he picks up the most vicious femme fatale in cinema history, Ann Savage's snarling, monstrously conniving drifter Vera. Working with no-name stars on a bargain-basement budget, Ulmer turned threadbare production values and seedy, low-rent atmosphere into indelible pulp poetry. Long available only in substandard public domain prints, Detour haunts anew in its first major restoration.
"One of the most daring and thoroughly perverse works of art ever to come out of Hollywood." - Dave Kehr, Chicago Reader
"This threadbare bondage-noir masterpiece grinds 'Double Indemnity' into powdered milk, moving from one magnificently decomposing shot to another until its circular roads become the stuff of nightmares." - Fernando F. Croce, Letterboxd
MORE EVENT INFORMATION