Free Virtual Screening w/ Q&A: BOYS STATE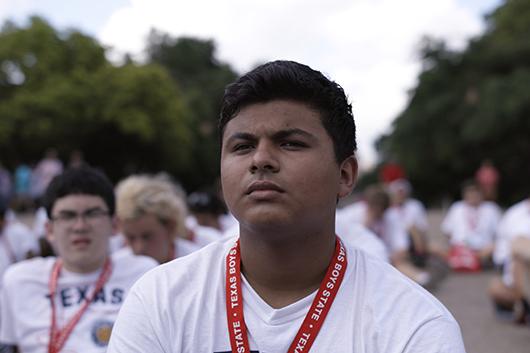 BOYS STATE w/ Q&A
Thursday, August 13 | 7 PM (EST) | FREE
BOYS STATE dramatically captures the political motivations and strategic calculations of a group of young men who, among a thousand other Texas high school students, take part in a weeklong exercise to build a representative democracy from the ground up.
BOYS STATE was an official selection of the 2020 Full Frame Documentary Film Festival and we are thrilled to present this extraordinary film to our Full Frame audience.
See this highly anticipated documentary one day ahead of its release for free on Thursday, August 13 at 7 PM (EST).
Immediately following the 7 PM (EST) screening, join Full Frame director Deirdre Haj for a Q&A with filmmakers and subjects from the film.
An Apple Original Films and A24 Release, BOYS STATE will debut on Apple TV+ on Friday, August 14.
Type:
VISUAL AND CREATIVE ARTS
,
MULTICULTURAL/IDENTITY
,
ETHICS
,
HUMAN RIGHTS
,
UNITED STATES FOCUS
,
CIVIC ENGAGEMENT/SOCIAL ACTION
,
DIVERSITY/INCLUSION
,
GLOBAL
,
HUMANITIES
,
POLITICS
,
SOCIAL SCIENCES
,
MOVIE/FILM
,
LECTURE/TALK
, and
PANEL/SEMINAR/COLLOQUIUM
MORE EVENT INFORMATION