Black Diaspora: Reclaiming Our Voice, Celebrating Our Vision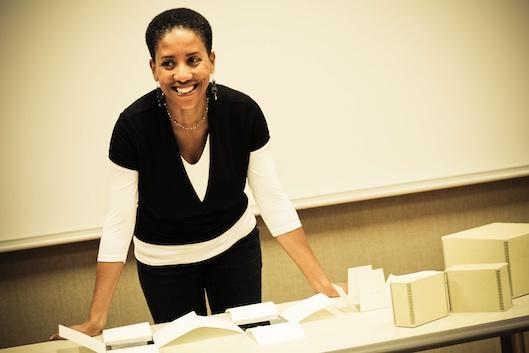 Marie T. Cochran--artist, educator, writer, and founding curator of the Affrilachian Artist Project--is the Fall 2020-Spring 2021 Lehman Brady Professor, a visiting joint professorship in documentary studies and American studies at Duke and UNC-Chapel Hill.

Cochran recently curated an exhibit at East Tennessee State University, "Black Diaspora: Reclaiming Experience, Memory and Place." In September 2020 the campus and exhibit was pamphleted and disrupted by white supremacists. Cochran and her colleagues have responded forcefully, redoubling their commitment to using art and culture as a pathway to liberation and freedom for all people.

Part of their response will be this virtual event. Cochran will be joined by poet Frank X Walker (who coined the term Affrilachia).
Sponsored by Duke University's Center for Documentary Studies, and John Hope Franklin Research Center for African and African American History & Culture; and UNC-Chapel Hill's Department of American Studies, and Critical Ethnic Studies Collective.
Virtual event link: https://duke.zoom.us/j/92760735980
Image: Marie T. Cochran
Type:
VISUAL AND CREATIVE ARTS
,
AFRICA FOCUS
,
MULTICULTURAL/IDENTITY
,
ETHICS
,
HUMAN RIGHTS
,
UNITED STATES FOCUS
,
CIVIC ENGAGEMENT/SOCIAL ACTION
,
DIVERSITY/INCLUSION
,
POLITICS
,
LECTURE/TALK
, and
WEBCAST
MORE EVENT INFORMATION