Artist Talk with Geordie Wood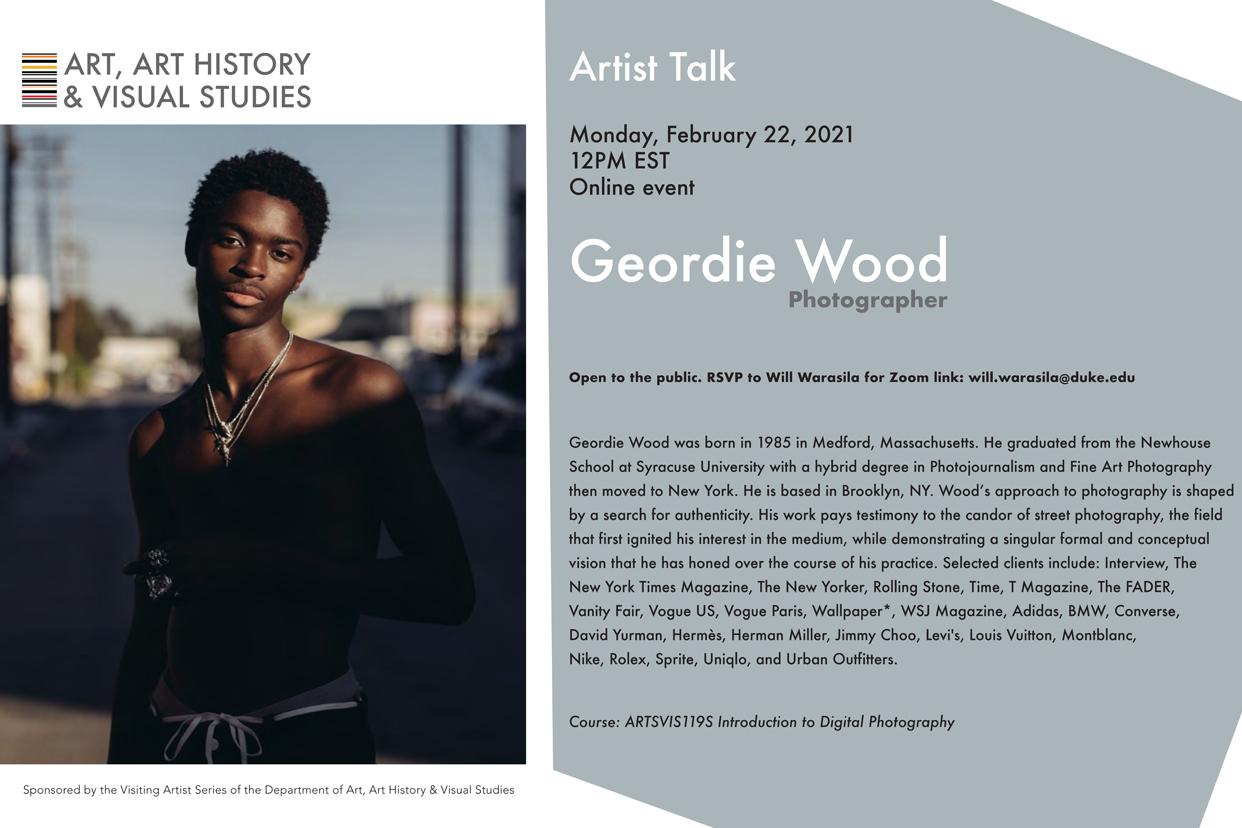 The AAHVS Visiting Artist Series presents a virtual talk by photographer Geordie Wood on Monday, February 22nd at 12:00pm EST.
Open to the public. RSVP to Will Warasila for Zoom link: will.warasila@duke.edu
Geordie Wood was born in 1985 in Medford, Massachusetts. He graduated from the Newhouse School at Syracuse University with a hybrid degree in Photojournalism and Fine Art Photography then moved to New York. He is based in Brooklyn, NY. Wood's approach to photography is shaped by a search for authenticity. His work pays testimony to the candor of street photography, the field that first ignited his interest in the medium, while demonstrating a singular formal and conceptual vision that he has honed over the course of his practice. Selected clients include: Interview, The New York Times Magazine, The New Yorker, Rolling Stone, Time, T Magazine, The FADER, Vanity Fair, Vogue US, Vogue Paris, Wallpaper*, WSJ Magazine, Adidas, BMW, Converse, David Yurman, Hermès, Herman Miller, Jimmy Choo, Levi's, Louis Vuitton, Montblanc, Nike, Rolex, Sprite, Uniqlo, and Urban Outfitters.