Girl Talk: The Inclusion of African American Women Pianists in Standard Piano Literature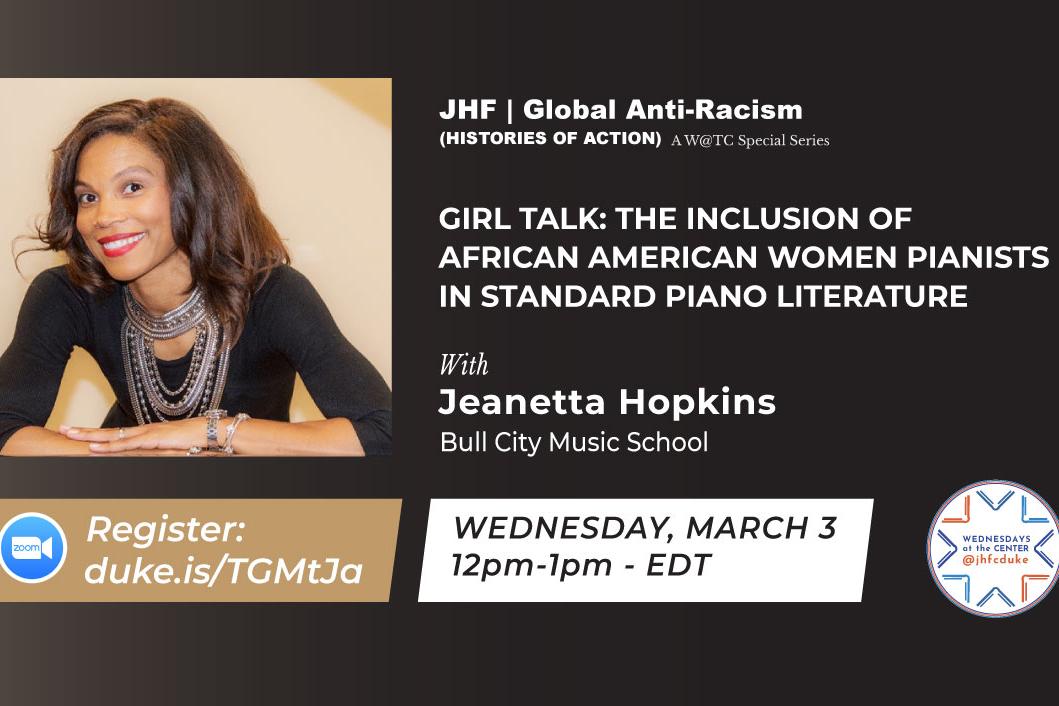 When one thinks of a classically trained pianist, the image that comes to mind is certainly not a woman of color. As society continues to confront and acknowledge the injustices of the past, music educators may facilitate the work to identify and dismantle the systemic, racial, and gender inequity by illuminating the work of disenfranchised composers. New systems can include, but are not limited to, culturally responsive masterclasses, programming recitals highlighting diverse composers, and advocating for festivals and competitions that reflect diverse cultures. Traditional piano literature has been dominated by male European musicians with few nods towards women composers. It is crucial to include works that not only reflect our student base but also mirrors society. This presentation is representative of research that elucidates culturally respectful methods to communicate racial and gender roles in music history, share grade-level literature, and potential means by which these can be incorporated into pedagogical approaches, and involve community stakeholders. This will result in improved student outcomes as well as inform a more globalized approach to music education.
--
If you require closed captioning to view the content of this event, please contact Meredith Watkins (mw390@duke.edu).
Type:
VISUAL AND CREATIVE ARTS
,
ETHICS
,
HUMAN RIGHTS
,
CIVIC ENGAGEMENT/SOCIAL ACTION
,
DIVERSITY/INCLUSION
,
GLOBAL
,
HUMANITIES
,
SOCIAL SCIENCES
,
CONCERT/MUSIC
,
HEALTH/WELLNESS
, and
LECTURE/TALK
MORE EVENT INFORMATION