'It's On' - How American Mothers are Changing the Conversation About Guns.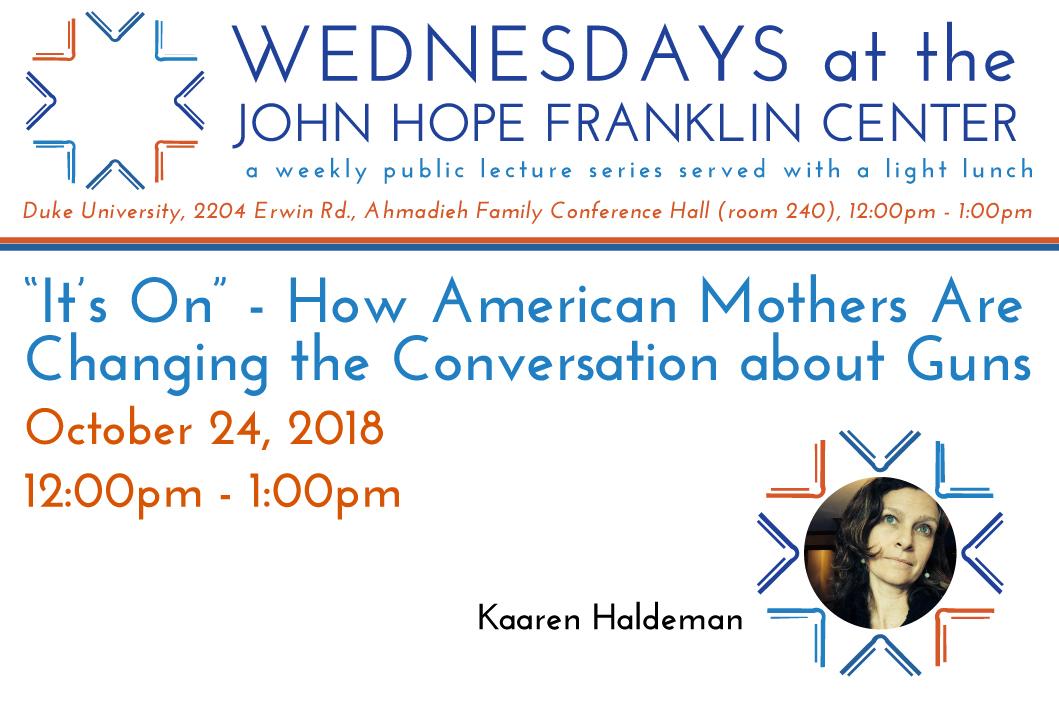 Cost:
Free and open to the public.
Mothers have never shied away from difficult issues-political or otherwise-especially when the health and safety of our children are at stake. Building on the mothers who came before us, the modern-day mothers' movement to end gun violence has exploded almost in direct relation to the number of mass shootings in the United States, especially those in our nation's schools. While pundits and those only tangentially involved in understanding the gun debate claim "nothing has changed" since Newtown, this presentation will illuminate the often invisible ways that the conversation, and where we are as a nation, have changed profoundly. Speaking as an activist-anthropologist and mother, the presentation will touch on the power and experiences of motherhood as we take action to address one of the most contentious issues in American cultural life and, by the end of our conversation, how you too can help change the world.
Kaaren Haldeman was the first statewide chapter leader of Moms Demand Action for Gun Sense in America in North Carolina and helped build the grassroots organization after the tragedy at Sandy Hook Elementary School in Newtown, CT. She has been a scholar-activist in gun violence prevention for more than 5 years and an advocate for stronger and more sensible gun policies at the Congressional, NC General Assembly, and local levels. She spoke at the Raleigh March for Our Lives rally and the UNC4MSD Rally for Our Lives at UNC-Chapel Hill in March of this year.
MORE EVENT INFORMATION