Civility & Tolerance as Virtues in the University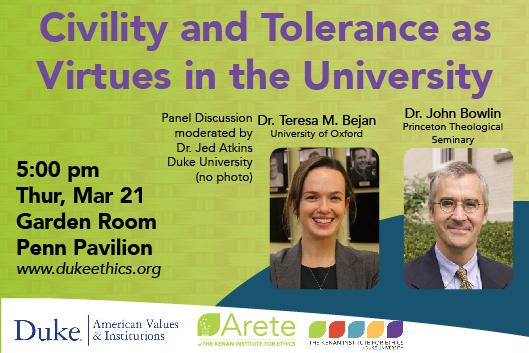 Concern for civility in American public discourse is on the rise, as tolerance for opposing views seems to be in decline. Some call for the preservation of these essential virtues, the erosion of which would lead to even greater conflict. Others suggest that the time for civility has passed, or see it as a tool for silencing dissent. Many recognize that we've been through these debates before.
Join us as moderator Jed Atkins (Duke) engages political theorist Teresa Bejan (Oxford) and Christian ethicist John Bowlin (Princeton Theological Seminary) in discussion of how to live and work among people and policies that embody what we oppose.