How Do Fathers Matter for Children's Development?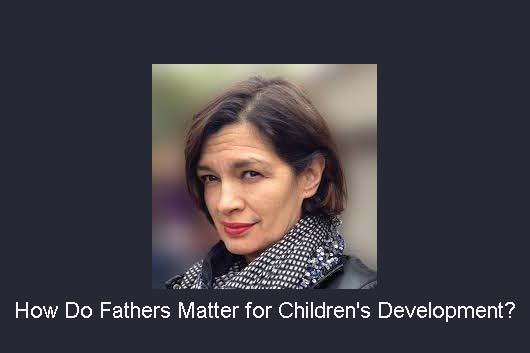 Cost:
Free: registration requested
Natasha Cabrera will present findings from studies that examine the longitudinal associations between household income when children are 1 year old and children's academic achievement and behavioral problems at age 9 by testing three pathways of influence: parental investments, family stress, and developmental cascades. She will also discuss some of the policy implications of this work.
Cabrera is professor in the Department of Human Development and Quantitative Methodology, College of Education, at the University of Maryland, College Park.
Her current research topics include: father-child and mother-child relationships, predictors of adaptive and maladaptive parenting, children's social and emotional development in different types of families and cultural/ethnic groups, and the mechanisms that link early experience to children's later cognitive and social development.
She is the co-editor of the Handbook of Father Involvement: Multidisciplinary Perspectives, second edition (2012), and two co-edited volumes entitled Latina/o Child Psychology and Mental Health (2011). Cabrera won the National Council and Family Relations award for Best Research Article regarding men in families in 2009. She is co-PI at the National Center for Research on Hispanic Families and Children, co-directing the fatherhood and healthy marriage focus area.
Cabrera received her Ph.D. in educational and developmental psychology from the University of Denver.
MORE EVENT INFORMATION