Histories of Immigrant Detention in the United States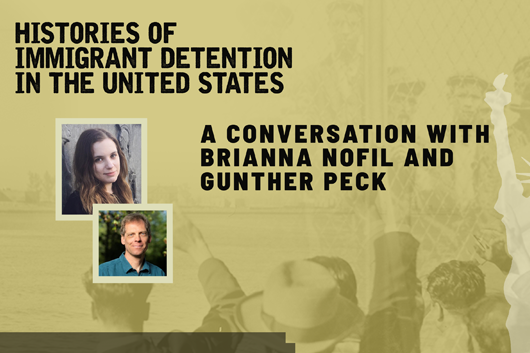 Cost:
Free and open to the public
A doctoral candidate in History at Columbia University, Brianna Nofil researches the history of immigrant detention centers, a project she began while an undergraduate at Duke (T '12). As a graduate student, Brianna has written for popular outlets such as TIME, Topic Magazine, and Atlas Obscura, sharing her passion for history with a public that has a growing interest in learning about immigration policy and the places where immigrants are detained. In this discussion, she talks with Gunther Peck, Duke professor of History, about her work and the experience of researching and writing about immigrant detention in this particular political moment.
MORE EVENT INFORMATION