Panel on Canada's Politics and Upcoming Election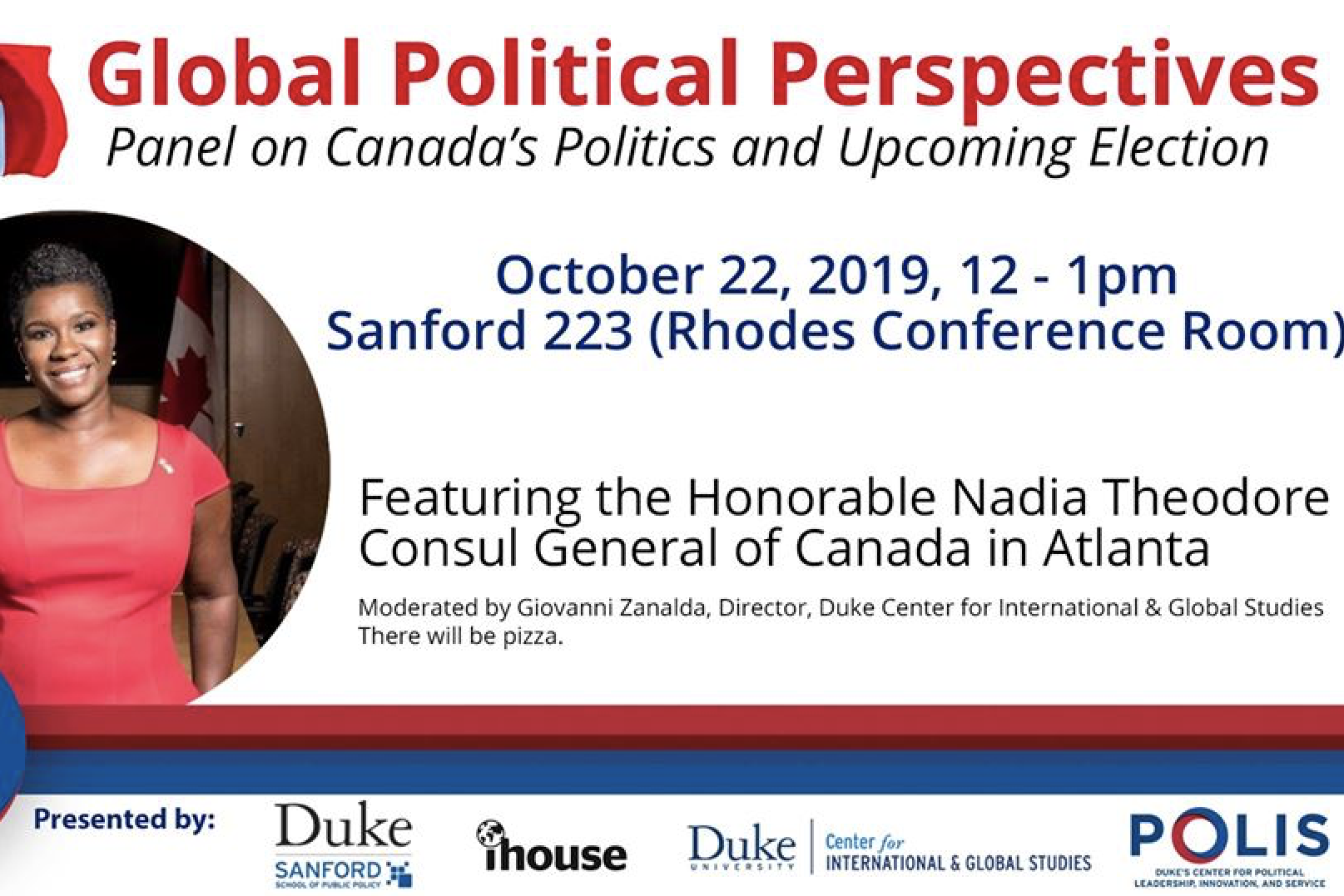 The 5th biannual "Global Political Perspectives" panel discussion will focus on Canada's politics and their upcoming election. As usual, panelists will consist of students sharing their unique perspectives--in this case Canadian Duke students who understand Canadian politics first-hand.
Additionally, they will be joined by the Honorable Nadia Theodore, Consul General of Canada in Atlanta.