Co-opting AI? Data Capitalism & Predictive Intelligence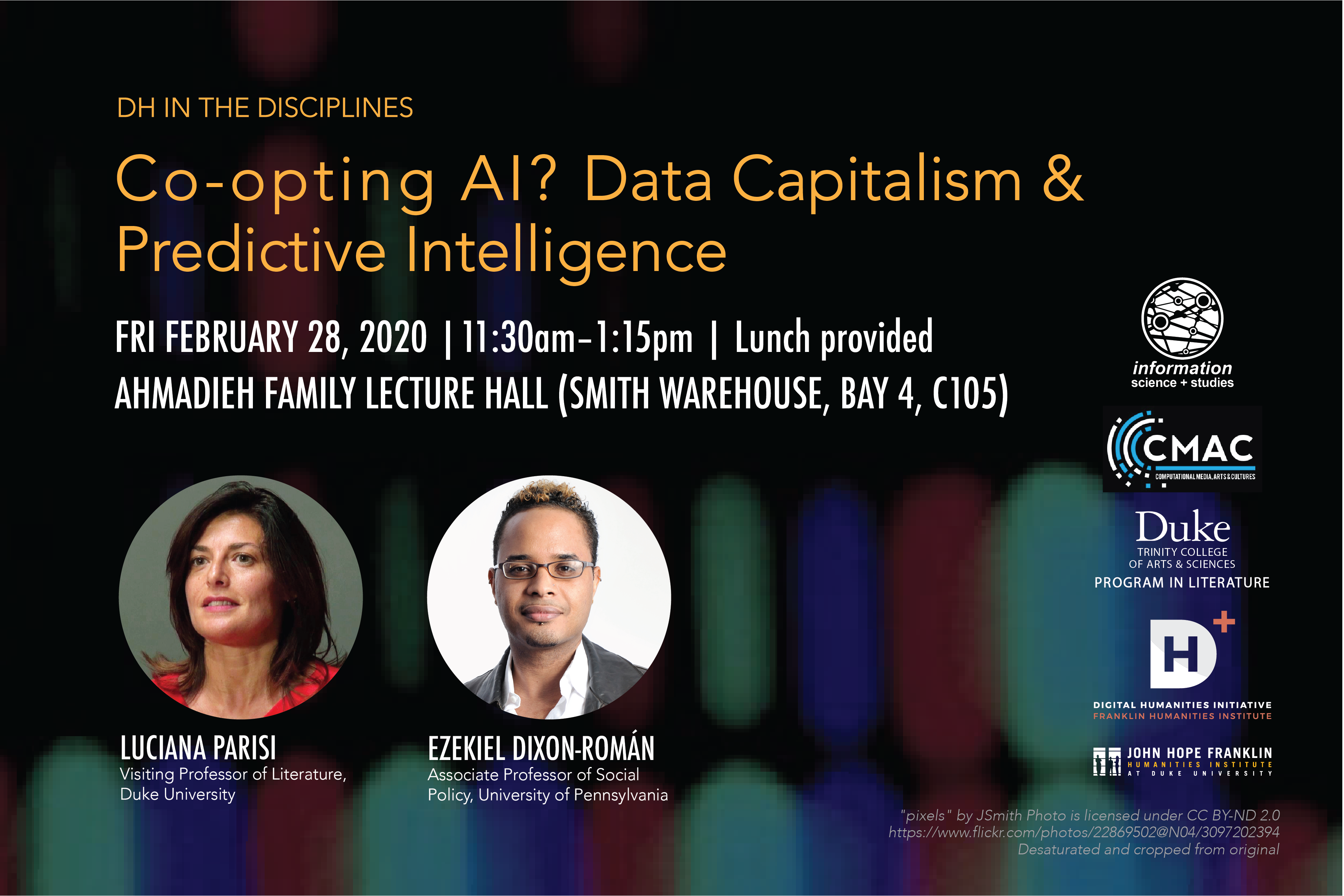 This will be a conversation between Luciana Parisi (Duke) and Ezekiel Dixon-Román (University of Pennsylvania) on "Machine Learning is a Co-opting Machine" and "Designing AI with Justice" from the "Co-opting AI" series (Public Books). This conversation considers how discourses of co-opting AI need to understand how statistical and computational predictive intelligence works, what techno-social systems are, and their limits. Additionally, Parisi and Dixon-Román will discuss what ontologies are assumed in discourses of co-opting and how we might radicalize computational logics by rethinking the ontoepistemologies of prediction.
Two readings:
https://www.publicbooks.org/machine-learning-is-a-co-opting-machine/
https://www.publicbooks.org/designing-ai-with-justice/
Lunch provided.