Coronavirus: The New Normal - YOUTUBE LIVE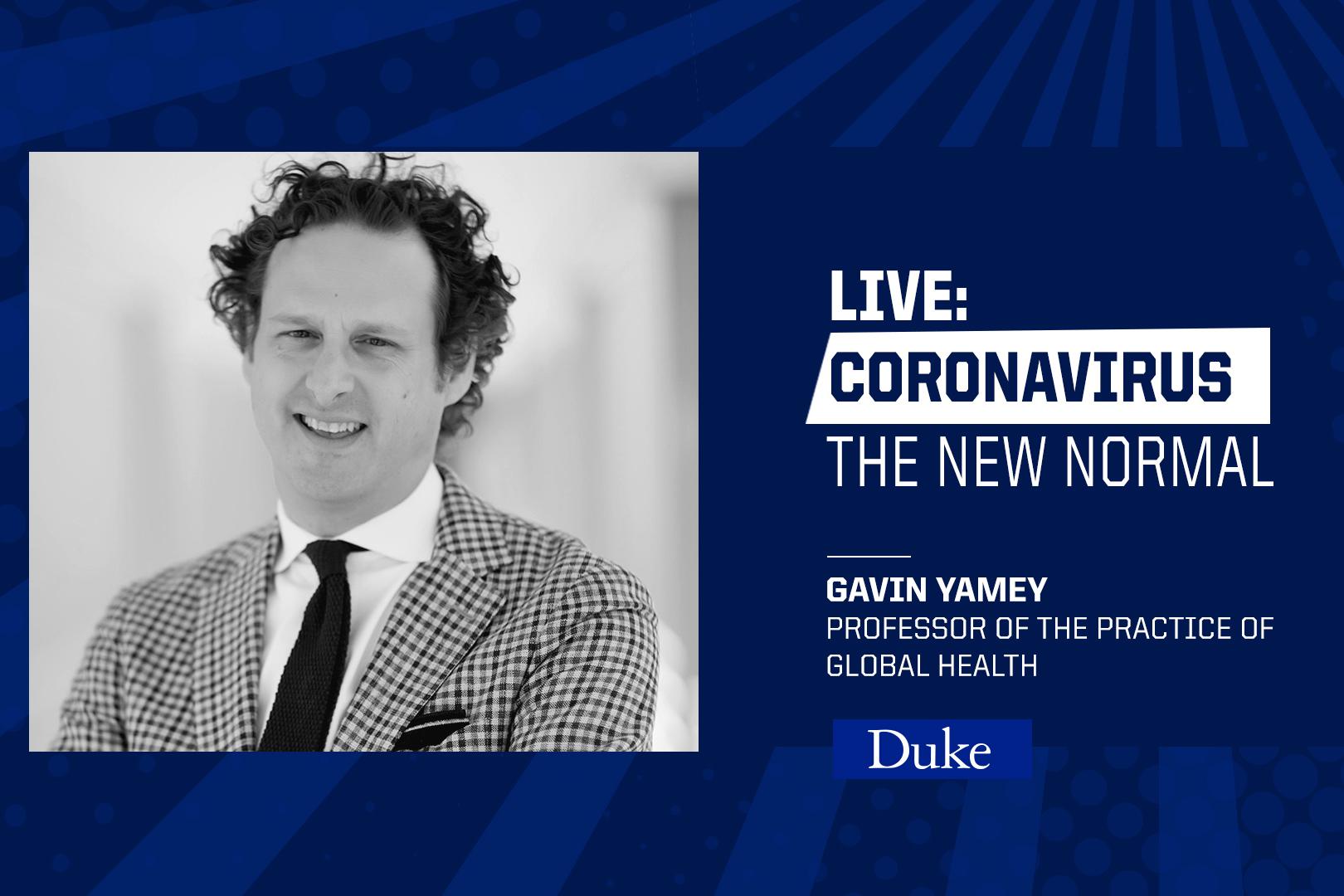 Duke expert Gavin Yamey talks about vaccines and who gets them, the issues surrounding reopening schools, why we can't ignore hotspots like prisons that will reignite community spread, and why we need to think globally about how well prepared other health systems are to handle this. Live Q&A at the end!
Gavin Yamey MD, MPH, MA is the Director of the Center for Policy Impact in Global Health based in DGHI. The Center is an innovative policy lab that addresses critical challenges in financing and delivering global health.
MORE EVENT INFORMATION