What Russia's War in Ukraine Tells US About China-Russia Relations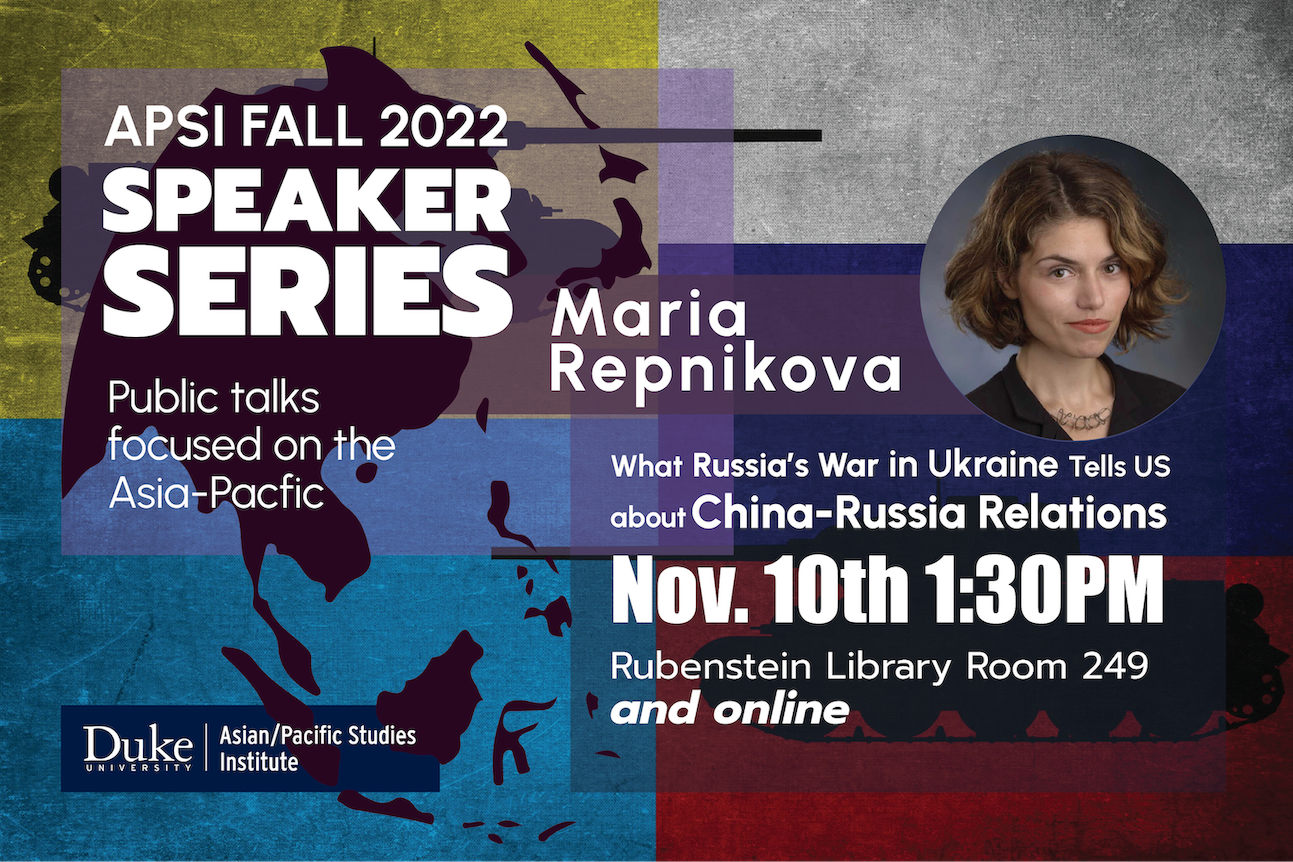 This talk will explore the evolving China-Russia dynamics, as part of the ongoing crisis in Ukraine. The analysis will focus on the prism of political communication, and how the Chinese official and unofficial media outlets and platforms have communicated about the war, and what this communication tells us about the larger convergence between China and Russia in the information space. The talk will also distinguish between China's rhetorical support for Russia and limited practical assistance extended to the Russian regime, including in the military realm, and how this informs our understanding of China-Russia alliance.
About the speaker:
Dr. Maria Repnikova is a scholar of global communication, with a comparative focus on China and Russia. Her research examines the processes of political resistance and persuasion in illiberal political contexts, drawing on ethnographic research approaches and extensive time in the field. She holds a doctorate from the University of Oxford, where she was a Rhodes Scholar, and speaks fluent Mandarin, Russian and Spanish.
This event will be offered in a hybrid in-person/online format.
Zoom registration (for remote participants): duke.is/wzmcv
Type:
CHINA FOCUS
,
ASIA FOCUS
,
EUROPE FOCUS
,
HUMAN RIGHTS
,
CIVIC ENGAGEMENT/SOCIAL ACTION
,
GLOBAL
,
HUMANITIES
,
POLITICS
,
SOCIAL SCIENCES
,
LECTURE/TALK
,
RESEARCH
, and
WEBCAST