Rebuilding Ukraine - 2023-2024 series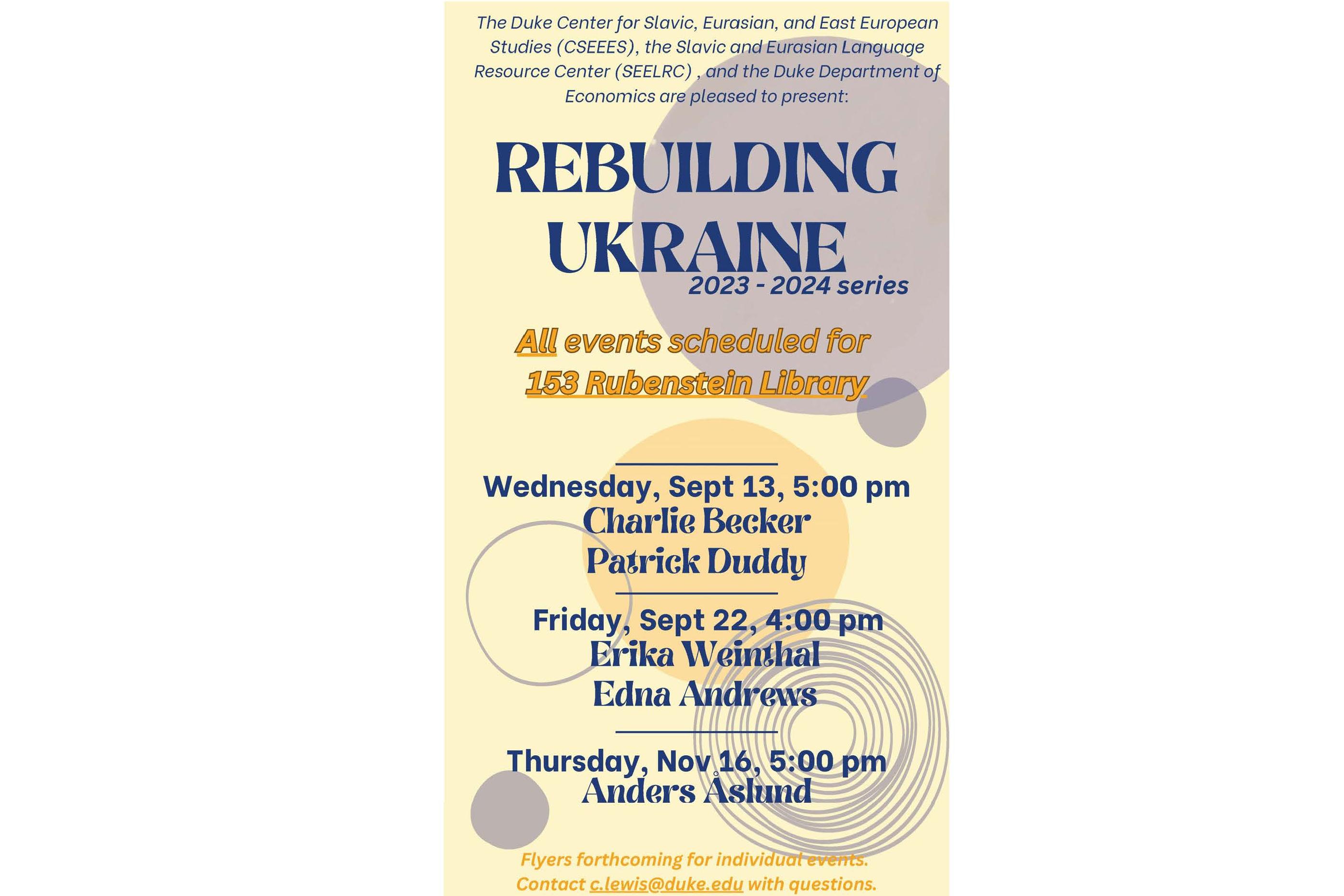 ALL ARE WELCOME!!!
The Duke Center for Slavic, Eurasian, and East European Studies (CSEEES), the Slavic and Eurasian Language Resource Center (SEELRC), and the Duke Department of Economics are pleased to present:
REBUILDING UKRAINE
2023 - 2024 series
Our first event will take place on Wednesday, September 13th at 5:00 pm in 153 Rubenstein Library.
Charles M. Becker
Research Professor of Economics, Duke University
International Academic Advisory Board, Kyiv School of Economics
&
Ambassador Patrick Duddy
Semans International Visiting Professor, Duke Office of Global Strategy and Programs, Senior Advisor for Global Strategy
Light refreshments served.
Contact c.lewis@duke.edu with questions.
Type:
ENERGY
,
ASIA FOCUS
,
EUROPE FOCUS
,
ETHICS
,
HUMAN RIGHTS
,
DIVERSITY/INCLUSION
,
GLOBAL
,
POLITICS
,
SOCIAL SCIENCES
,
LECTURE/TALK
, and
PANEL/SEMINAR/COLLOQUIUM