Shaking up Computer History: The Remarkable Story of Women Programming Pioneers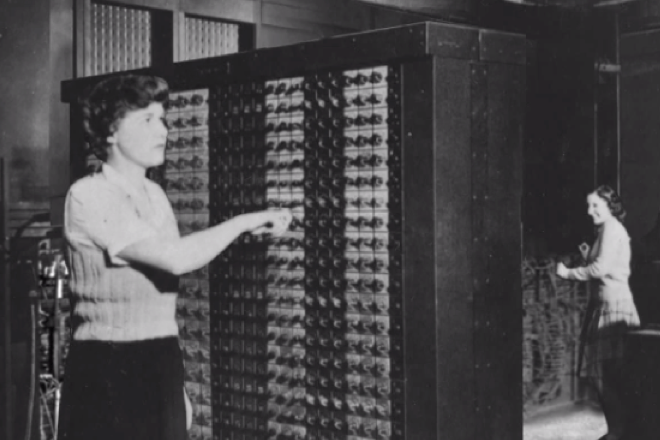 Join Kathy Kleiman, Historian and Internet Attorney, for a screening of her award-winning film, "The Computers." With 1940s movietone footage and exclusive interviews, this documentary traces the story of six remarkable women who taught themselves to program the ENIAC, the world's first all-electronic programmable computer, without books (as none existed) as part of a secret WWII program. While the program became world famous, the women were never recognized and were overlooked for decades.

After the screening, Kathy will hold a Q&A session to discuss the film and her many years of friendship with these invisible programming pioneers.
Light refreshments will be provided. Register online at: training.oit.duke.edu/reg
---
Note: There's also a special evening event for students:
Thursday, March 1
6:30pm-8pm
French Science 2231
Light Refreshments will be served. NO RSVP needed for this showing.
This event is sponsored by OIT and Duke Computer Science.
Contact:
Christine Vucinich
MORE EVENT INFORMATION