Duke Symphony Orchestra Pops Concert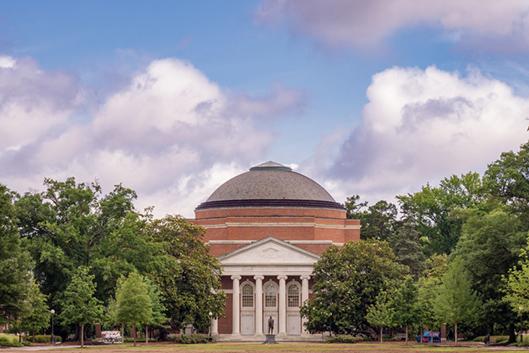 This Labor Day weekend tradition marks the opening of the Duke Symphony Orchestra's 2021-2022 season. Please join us on the East Campus main quad as the Symphony performs music from Broadway and popular movies as well as lighter works by American composers and patriotic fare. Bring your own lawn chairs or blankets, as seating is not provided. Note: Please maintain proper distance between groups and be aware that Duke currently requires masking for ALL indoor AND outdoor events.
Rain date and location: Wednesday, Sept. 8 at 7:30 PM in Baldwin Auditorium.
Duke Music prioritizes the health and safety of our extended community. We strongly encourage all individuals to be fully vaccinated before attending performances & other events in our venues. University, local, and state regulations are subject to change on short notice depending on public health conditions. Guidelines for Duke University campus visitors can be found at https://returnto.duke.edu/campus-visitors/.
MORE EVENT INFORMATION