The Rundown on Global Studies Experiences: an information and how-to session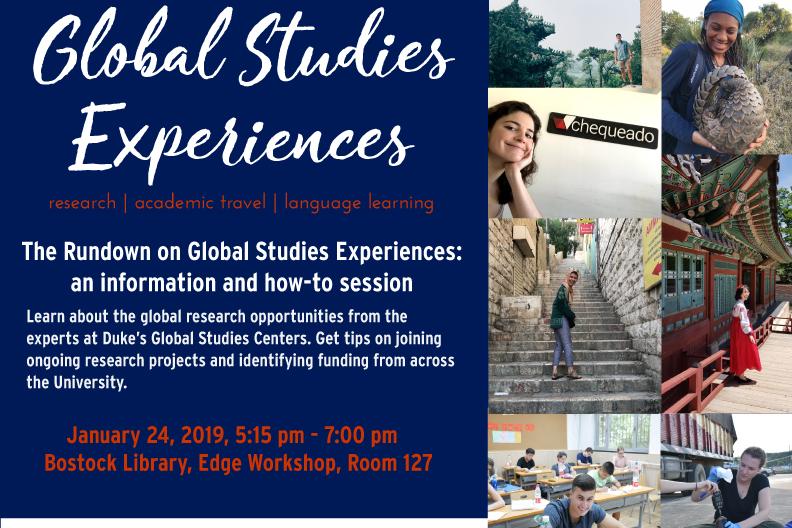 Cost:
Free and open to Duke students.
Learn about the global research opportunities from the experts at Duke's Global Studies Centers. Get tips on joining ongoing research projects and identifying funding from across the University.
Food and drink will be provided.
Type:
AFRICA FOCUS
,
CHINA FOCUS
,
INDIA FOCUS
,
IRELAND FOCUS
,
ISRAEL FOCUS
,
CANADA FOCUS
,
MEXICO FOCUS
,
SOUTH AMERICA FOCUS
,
CENTRAL AMERICA FOCUS
,
CARIBBEAN FOCUS
,
MIDDLE EAST FOCUS
,
ASIA FOCUS
,
EUROPE FOCUS
,
UNITED STATES FOCUS
,
GLOBAL
,
RESEARCH
,
INFORMATION SESSION
, and
FREE FOOD AND BEVERAGES