Unity Through Diversity - AAPIHM Keynote Speaker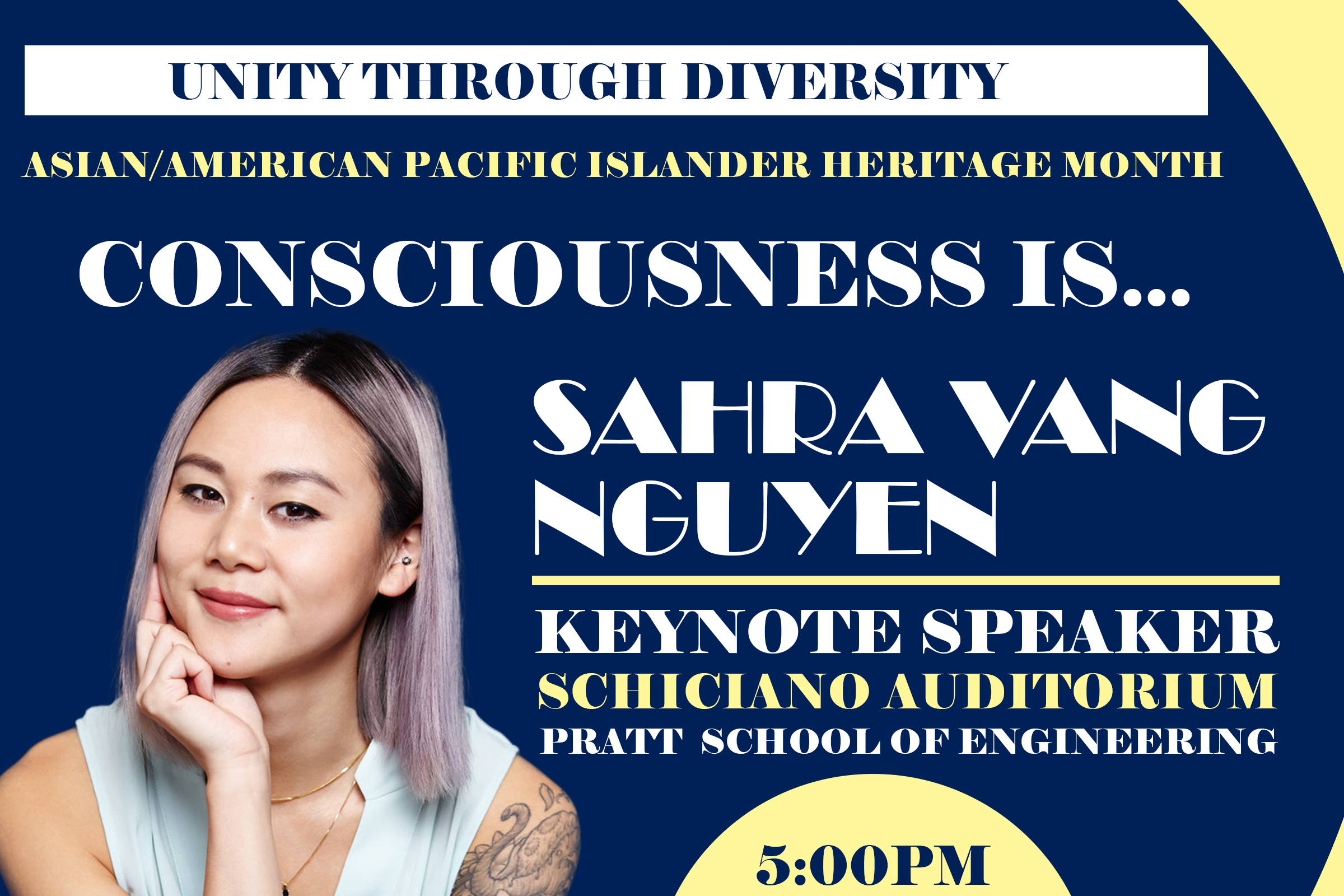 Unity Through Diversity presents Sahra Vang Nguyen, a filmmaker, documentarian, news correspondent, and entrepreneur. UTD is the Center for Multicultural Affairs' annual signature program focusing on current issues facing our campus and nation. Reception to follow.
In honor of Asian/American Pacific Islander Heritage Month 2018.