Duke Players presents: The Report from Planet X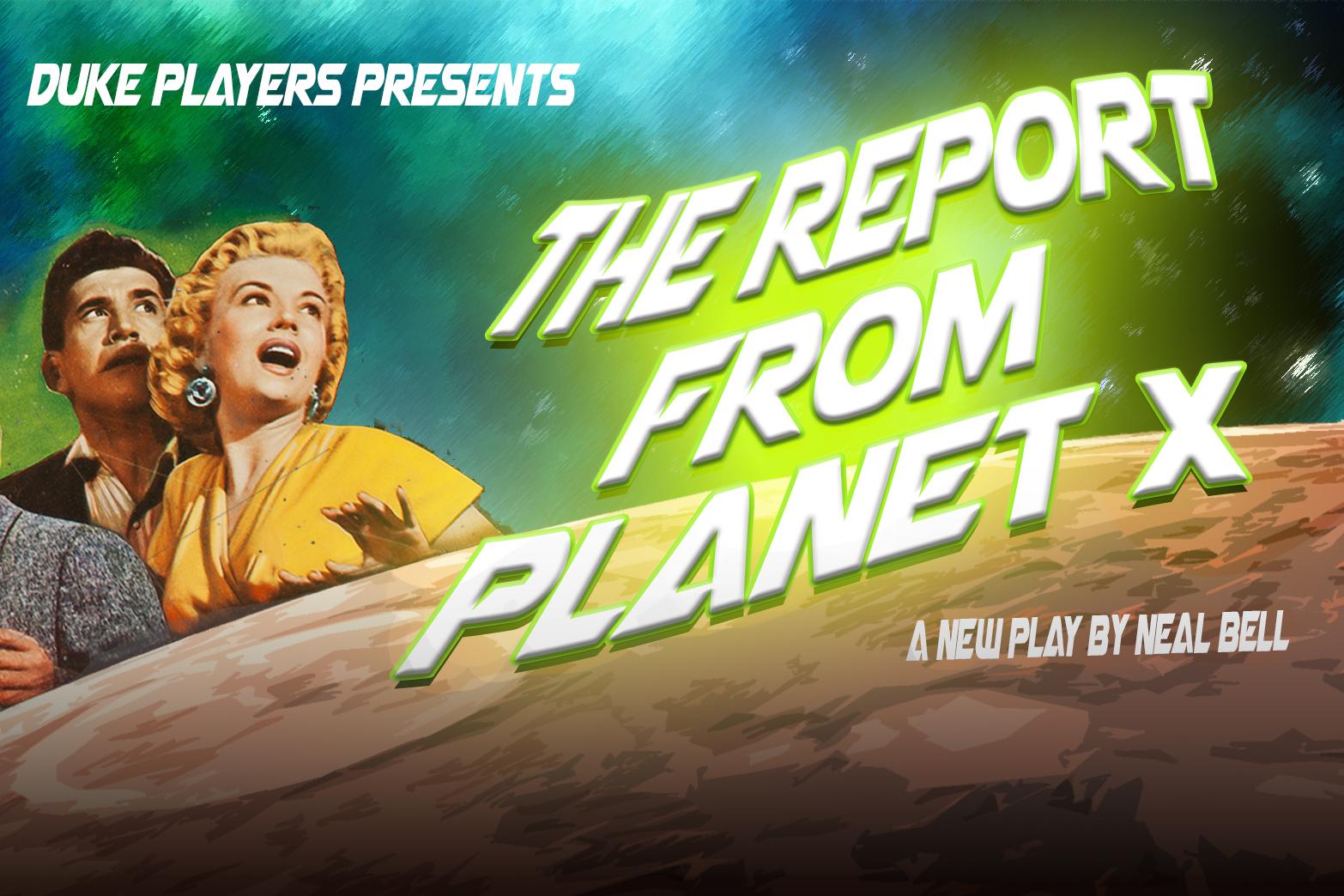 Come see Duke Players' staged reading of The Report from Planet X, a new play by Theater Studies' Obie-winning playwright Neal Bell.
An internet billionaire with his own private space program wants to escape to Mars. His rival (and former partner) has a more radical escape in mind: from the shadow of Death itself. A sci-fi writer (the billionaire's wife) thinks aliens might be warning of her some VERY bad things to come...
Admission is free!