Meridians - A 20th Anniversary Symposium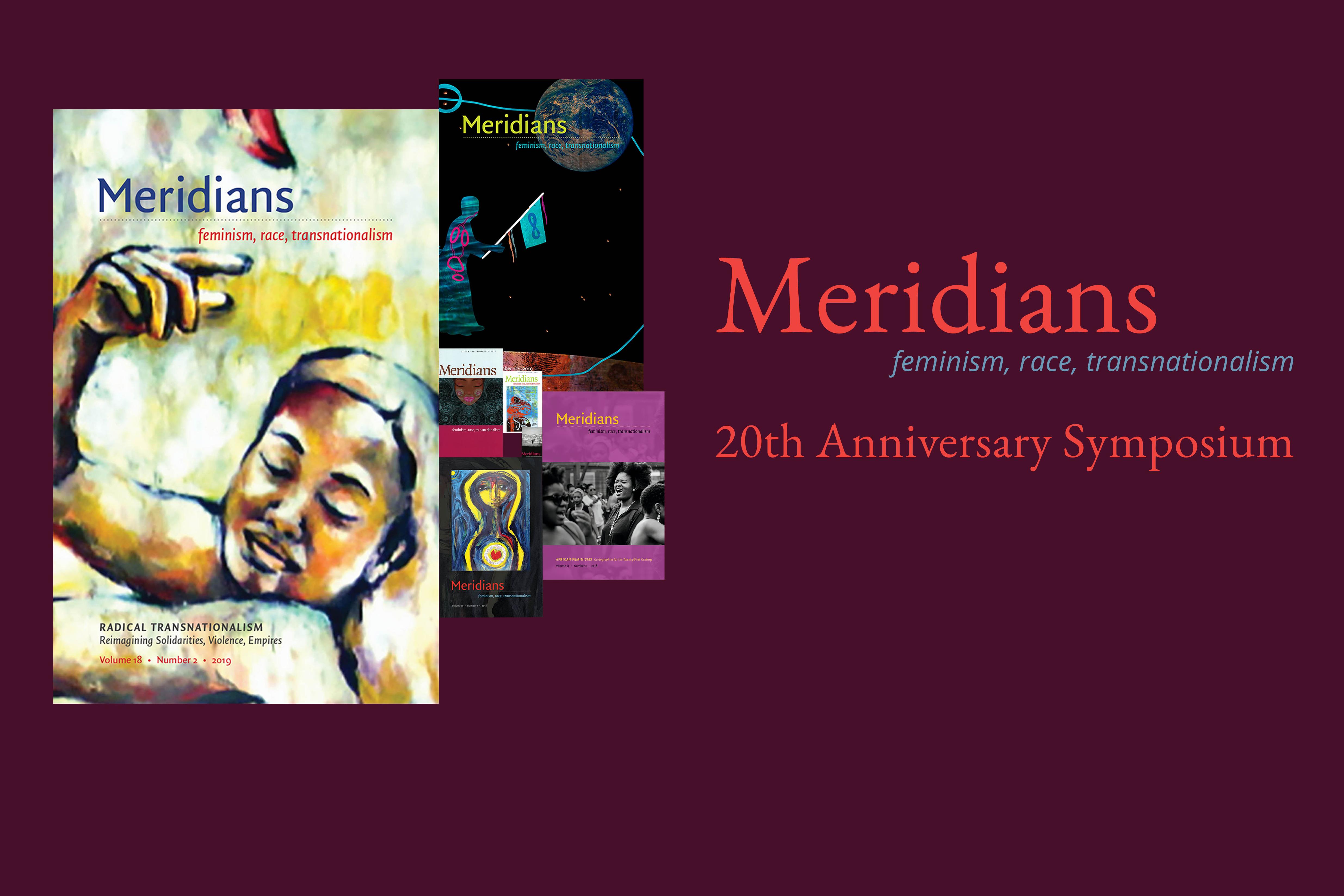 *Kindly register at fhi.duke.edu/meridians!
Please join the Franklin Humanities Institute for a conference to celebrate the 20th anniversary of the journal Meridians: Feminism, Race, Transnationalism! Editors and contributors to the journal will reflect on its history and consider the terms feminism, race and transnationalism today.
Wednesday, March 4, 2020
1:30 PM - 2:00 PM
Welcome by Ranjana Khanna and Ginetta Candelario
2:00 PM - 3:00 PM
Alexis Pauline Gumbs, "Finding Ceremony"
3:15 PM - 4:15 PM
Paula Giddings, "Re-Searching the Transnational: Narrating Feminism, Race, and History"
4:30 PM - 5:30 PM
Myriam Chancy, "Autochtonomies: Gender and Transnationalism in the African Diaspora"
5:30 PM - 6:00 PM
Drinks and hors d'oeuvres
6:00 PM - 7:30 PM
Readings by Tsitsi Jaji and Mecca Sullivan
7:30 PM - 8:30 PM
Dinner
Thursday, March 5, 2020
9:00 AM - 9:30 AM
Breakfast
9:30 AM - 10:30 AM
Kum-Kum Bhavnani
10:45 AM - 11:45 AM
Marina Magloire
12:00 PM - 1:00 PM
Roundtable on Meridians with Kum-Kum Bhavnani, Myriam Chancy, & Paula Giddings, moderated by Ginetta Candelario
1:00 PM - 2:00 PM
Lunch
MORE EVENT INFORMATION