Cuba Travel Information Session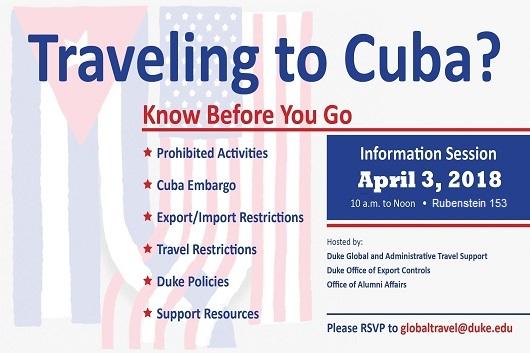 Think you might like to lead a group of students or begin a new research project in Cuba? If so, please join us for an information session hosted by the offices of Export Controls, Global Admin & Travel Support, and Alumni Affairs for our 'Know Before You Go' session on travel to Cuba.
The event will be held on April 3, 2018 in Rubenstein Library, Room 153, from 10am to noon
Please RSVP if you plan to attend by emailing globaltravel@duke.edu. We hope to see you there!