Low-resource Landscaping Series: Managing Water with Plants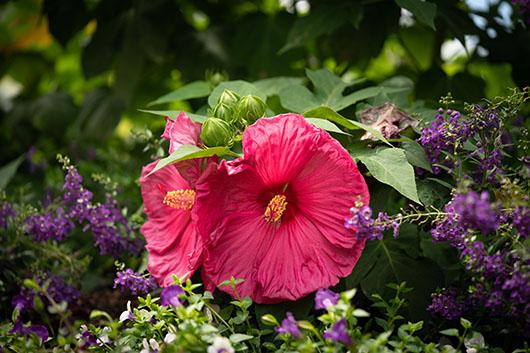 Cost:
$21; 20% discount for Duke Gardens members with discount code
Gardens are often designed in ways that require significant resources-water, fertilizer, pesticides, fuel, and labor. Learn from Shannon Currey, education & outreach at Izel Native Plants, about how to minimize these inputs and create a garden that instead adds ecological benefits while building resilience. This first installment in our low-resource landscaping series focuses on managing the water that falls on our landscapes-how we treat it, as well as making plant choices that support its role as a precious resource. Leave the class with a better understanding of how plants can improve drainage and help your garden in the face of increasingly severe storms. Meet in the classroom inside the Doris Duke Center.
Fee: $21; 20% discount for Duke Gardens members with discount code. Registration is at https://rsvp.duke.edu/g1nKqO. Duke Gardens, Duke University, 420 Anderson St., Durham, N.C., 27705. gardens.duke.edu. Information: 919-668-1707, gardenseducation@duke.edu
MORE EVENT INFORMATION