Spirit in the Land: An Afternoon with Duke Gardens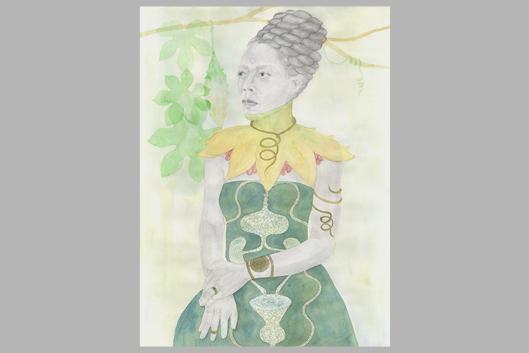 Cost:
Free; no registration required.
The Nasher Museum and Sarah P. Duke Gardens co-present an afternoon of activities for all ages, inspired by the exhibition "Spirit in the Land." We invite visitors to tour the galleries, where 30 artists from diverse backgrounds demonstrate through their artwork how nature informs our sense of self and shapes our individual and collective identities. Follow sidewalk art a short distance to Duke Gardens, where local artists and community groups will lead creative, hands-on activities that engage the senses, offering ways to build relationships with the plants and landscapes around us. Free "Spirit in the Land" postcards will be available to take home.
Schedule:
12-1 p.m. Guided tours at the Nasher Museum
1-4 p.m. Self-guided tours at the Nasher Museum
1-4 p.m. Hands-on activities at Duke Gardens
Location: Nasher Museum of Art and Sarah P. Duke Gardens (various garden areas; map and directions will be available on site)
Activities include: Leah Sobsey sharing cyanotypes with pressed plants (sense of sight); Beverly Scarlett sharing stories of local Black and Indigenous Maroon community (sense of hearing); Eli Feldman, Duke Gardens horticulturist, sharing chabana (sense of touch and smell); Triangle Land Conservancy sharing Project Budburst (sense of sight); adé x dynamism sharing surround sound - listening to life/time (sense of hearing); Equity Through Stories students sharing a zine project (sense of sight); Lee Edwards and Courtney Crumpler - listening and attunement to the land through movement; Claire Alexandre sharing soil painting (sense of sight and touch); Slice 325 sharing flavor as art (sense of taste).
Image information: Charmaine Watkiss, The Warriors Way: Restructuring the Self, 2021. Graphite, pencil, watercolor, and ink on paper; 29 7/8 x 22 1/8 inches (75.9 x 56.2 cm). Collection of the Nasher Museum of Art at Duke University, Durham, North Carolina. Museum purchase, 2022.2.1. © Charmaine Watkiss. Courtesy of the artist and Tiwani Contemporary. Photo by Charmaine Watkiss.
MORE EVENT INFORMATION