Black Music and the Practice of Improvisation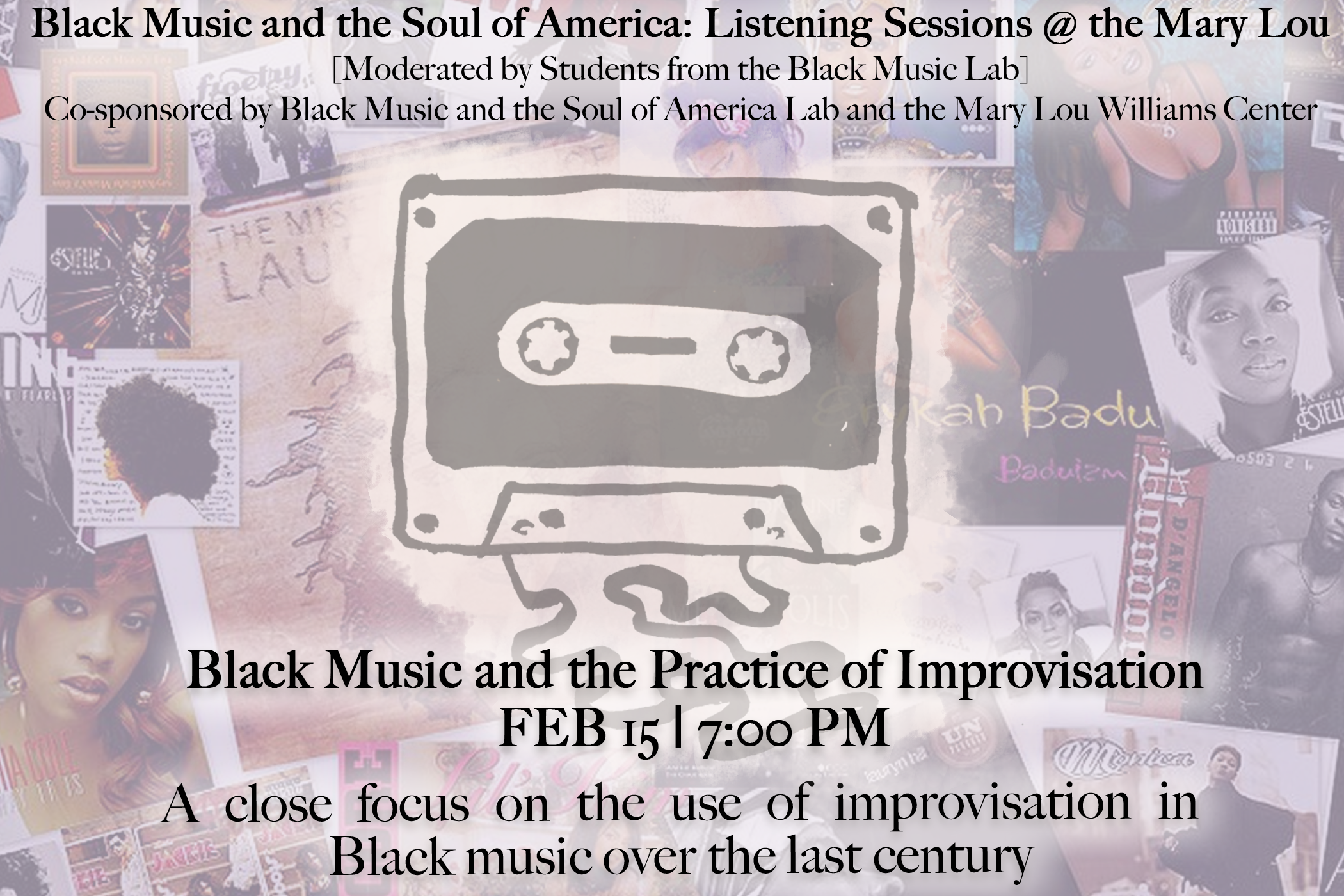 A close focus on the use of improvisation in Black music over the last century.
Soulfulness and danceability are characteristics often associated with Black American music.
But are there other aspects of codes that we might miss unless we engage the music with a deeper listening?
How can we read the direction of Black culture through the music it produces and consumes?
This series of informal sessions of listening and dialogue will unpack some of the concepts, codes, and characteristics that contribute to Black American music's lasting legacy. Bring your own samples and examples, and let's listen and chat!