Data Dialogue: Reentry is a whole big complex thing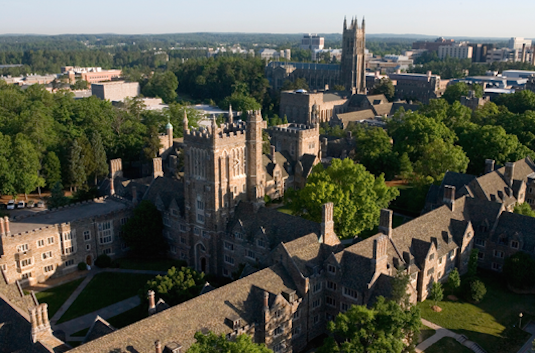 Sponsor(s):
Information Initiative at Duke (iiD)
,
Bass Connections-Information, Society & Culture
,
Biomedical Engineering (BME)
,
Biostatistics and Bioinformatics
,
Computational Biology and Bioinformatics (CBB)
,
Computer Science
,
Electrical and Computer Engineering (ECE)
,
Mathematics
,
Pratt School of Engineering
, and
Statistical Science
Lunch: 11: 45 a.m.
Talk: Noon
Abstract: In July 2017, Durham's Mayor created a new policy team in city government funded by Bloomberg Philanthropies. The team's first charge was to identify opportunities for improving economic opportunities for residents with criminal records. Ryan Smith, the team's project manager and graduate of Duke's Sanford and Divinity Schools will join to discuss the team's work and the role of data, politics, and collaboration in advancing important criminal justice reforms.