From Durham to El Barrio: An AAHVS DEMAN Talk with Susanna V. Temkin A.B. '07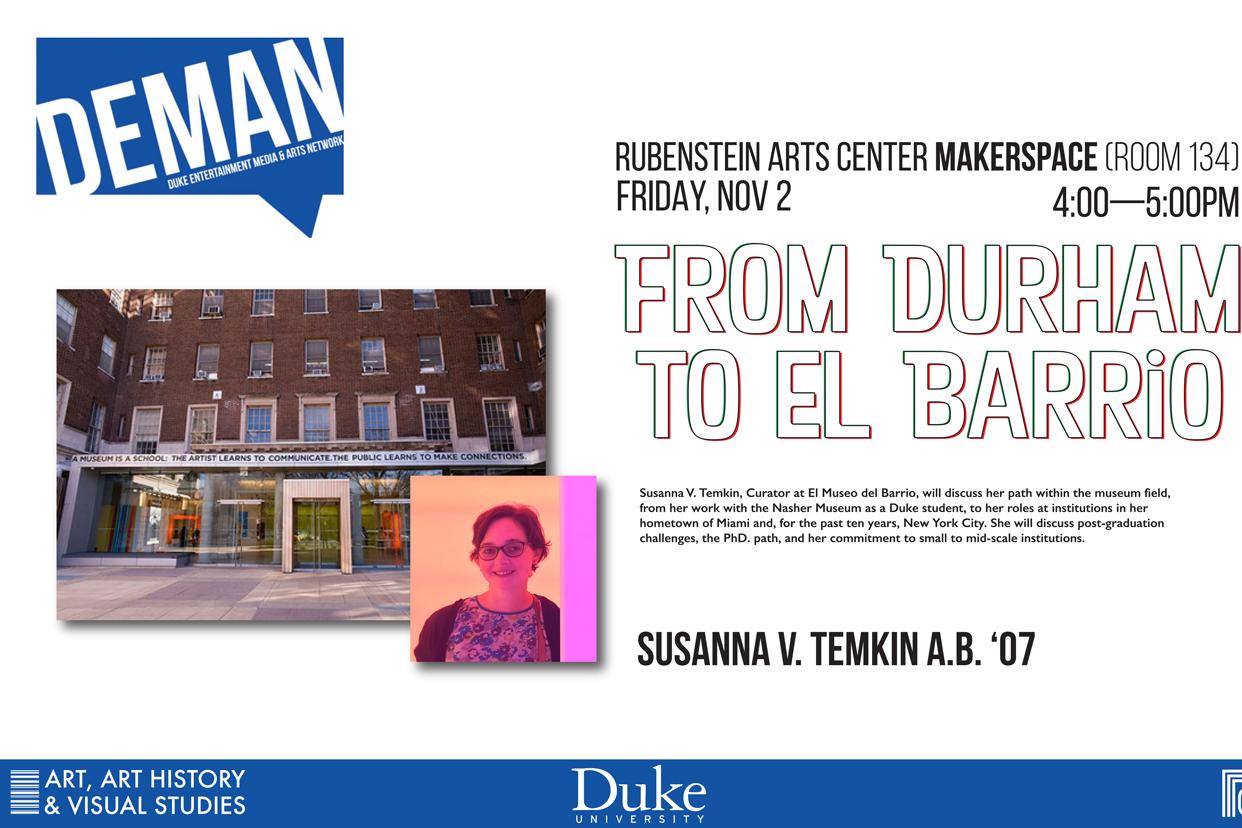 Susanna V. Temkin, Curator at El Museo del Barrio, will discuss her path within the museum field, from her work with the Nasher Musuem as a Duke student, to her roles at institutions in her hometown of Miami and, for the past ten years, New York City. She will discuss post-graduation challenges, the PhD. path, and her commitment to small to mid-scale institutions.
Talk will be held in the Makerspace (Room 134) in the Rubenstein Arts Center at Duke and is free and open to the public.