Stay Away 5K - Duke Lemur Center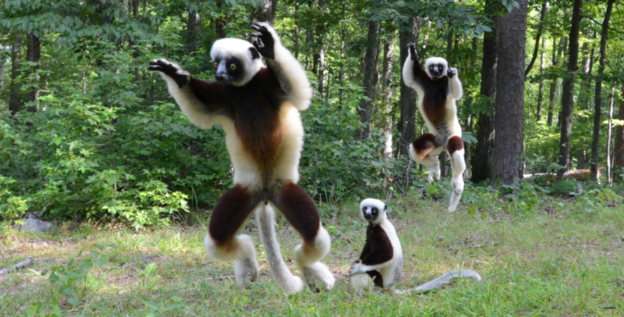 Cost:
$30 per person - run/walk/hike at home
Just because we have to keep our distance, doesn't mean we have to stay inside! Join the Duke Lemur Center for our very own #StayAway5K, with all proceeds benefiting lemur care and conservation!
Register at https://lemur.duke.edu/5k, then run - or walk - a 5K, by yourself, on May 30 or 31. Your $30 registration fee benefits lemurs AND includes a Stay Away 5K commemorative t-shirt!
What's a Stay Away 5k? Watch this video of Greg Dye, Executive Director of the DLC, and DLC mascot Maky showing you exactly how to do it: https://www.facebook.com/watch/?v=158847522218450!
This is a remote 5K -- you do not need to be local to participate! Run or walk wherever you live!
CONTEST ALERT! Attention artists of all ages: Before we can run or walk, we need an awesome t-shirt design for this event! Send us your t-shirt designs and, if yours is chosen, you'll win a very special prize pack AND your artwork will be printed on the t-shirts distributed to Stay Away 5K participants!
MORE EVENT INFORMATION