Senior Leadership Insights: A Conversation with Wanda Wallace, PhD, Managing Partner, Leadership Forum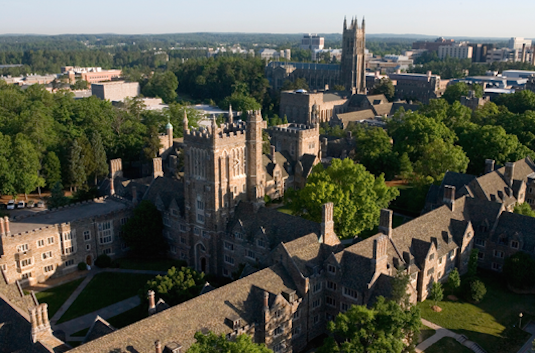 Wanda Wallace, PhD is founder and Managing Partner of Leadership Forum, where she provides leadership coaching, workshops, and business consulting globally. This role builds on her experience as a public speaker, businesswoman, and professor of marketing to train effective leaders and facilitate advances in diversity, equity, and inclusion. She is also the host of the podcast Out of the Comfort Zone and author of the 2019 book You Can't Know It All: Leading in the Era of Deep Expertise. Her book addresses the tricky balance between the necessity for leaders to be deeply knowledgeable about their fields and the recognition that, in today's world, leaders will inevitably find themselves managing teams whose expertise exceeds their own. Dr. Wallace received her BA in Mathematics and Psychology from Duke University, and then went on to receive both her MAT and a PhD in Psychology at Duke.
Dr. Wallace will be joined in conversation by Jiayue Liu, PhD candidate in Psychology and Neuroscience and an intern with the Accelerate to Industry initiative at the Duke Career Center. The discussion will focus on six key questions:
1. Tell us about your background. What was your path to your current role?
2. Can you tell us about your organization, and describe a typical day for a Ph.D.-level hire?
3. What do you see as the value that doctoral training has added to your professional trajectory?
4. Beyond strong research skills, what other skills, experience and/or training are important for success in your field?
5. Are there any skills, training, or experiences you wish you'd had in graduate school to prepare you for your current career path?
6. What can students and postdocs who would like to work in this field (or explore it further) do to prepare?
MORE EVENT INFORMATION