Space, Telecom, & Cyber Policy: A Conversation with Jaisha Wray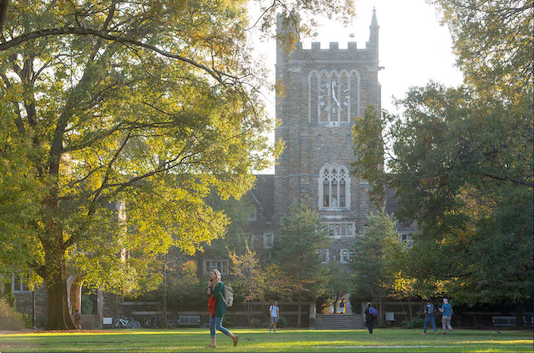 The beginning of this decade has witnessed the emergence of access to low earth orbit--and beyond, for a wider array of government and private sector actors than anytime in human history. While this modern space renaissance has seen the promise of multi-sectoral commercial activities in orbit become reality, underdeveloped regulatory regimes and norms throughout the space economy have resulted in challenges for space-focused diplomats and policymakers across a wide array of fields. There is an urgent need to set global norms for satellite-based telecommunications operations to prevent accidents and security incidents that could impact the daily lives of populations back on Earth's surface.
Please join the Duke University Rethinking Diplomacy Program Space Diplomacy Lab (SDL) team for a timely conversation with Jaisha Wray, a career policy expert and advisor on space policy, cybersecurity, and telecommunications currently serving as an Associate Administrator for International Affairs at the Department of Commerce's National Telecommunications and Information Administration (NTIA). As former Director for International Cyber Policy in the Cybersecurity Directorate of the National Security Council, Ms. Wray was responsible for the U.S. strategy on 5G technology and cybersecurity cooperation with partners and allies. She also led the development of Space Policy Directive-5: the Nation's first comprehensive cybersecurity policy for space systems.
The discussion will take place in dialogue with members of the Duke University Rethinking Diplomacy Program - Space Diplomacy Lab (SDL) team and Duke students, moderated by lab co-founders Dr. Giovanni Zanalda and Dr. Benjamin L. Schmitt.
The Rethinking Diplomacy Program is supported by a grant from the Josiah Charles Trent Memorial Foundation Endowment Fund.