GSF Graduate Scholars Colloquium presents Entre Las Chicas: Care, Abandonment, and Insistence in Colombian Prison Worlds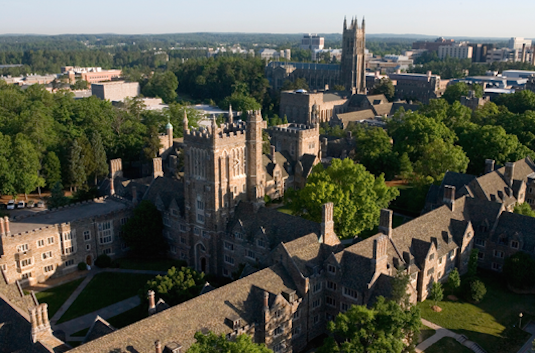 RSVP to kmc156@duke.edu by Oct. 16th for advance reading materials.
Colombia's prison system has been in a state of unconstitutional crisis for more than 25 years. Violence, overcrowding, infrastructural decrepitude, and corruption all limit possibilities for dignified life behind bars. Given the incapacity or unwillingness of the Colombian state to fulfill its legal obligations to the incarcerated population, prisoners rely on family members and loved ones for everything from basic toiletries to emotional support to political advocacy. For incarcerated trans people, the need for care is especially acute. Although Colombia's legal regime provides trans people with rights and benefits that nominally ensure them access to such necessities as healthcare, intimacy, gender identity documentation, and social recognition, in practice, they are systematically abandoned to fend for themselves in conditions of precarious neglect, to fight to make flimsy legal guarantees into concrete reality. In this paper, I ask who performs the work to care for trans people behind bars, what form this care takes, and how it can help us to understand the (trans)feminization of care labor, the relationship between love and obligation in conditions of confinement, and how chosen communities of currently- and formerly-incarcerated trans people cohere through practices of mutual aid and advocacy. I draw on ongoing ethnographic fieldwork with the Red Comunitaria Trans [Communitarian Trans Network], in particular the "Cuerpos en Prisión, Mentes en Acción" [Bodies in Prison, Minds in Action] working group, as well as my role as an embedded "pasante de investigación" [research intern] with the Grupo de Prisiones [Prison Group] legal clinic at the elite University of the Andes School of Law.
Bio: Joe Hiller is a PhD candidate in the Department of Cultural Anthropology, Duke University, with a Certificate in Gender, Sexuality, and Feminist Studies, and a research intern at the Grupo de Prisiones Clínica Jurídica, Facultad de Derecho, Universidad de los Andes. His research is informed by feminist prison abolitionist work, trans studies, and engaged anthropology. This project gratefully acknowledges the support of the Wenner-Gren Foundation; Fulbright-Hays Doctoral Dissertation Research Award; Duke University Department of Gender, Sexuality and Feminist Studies; and the Duke University Center for Latin American and Caribbean Studies.